Trilogy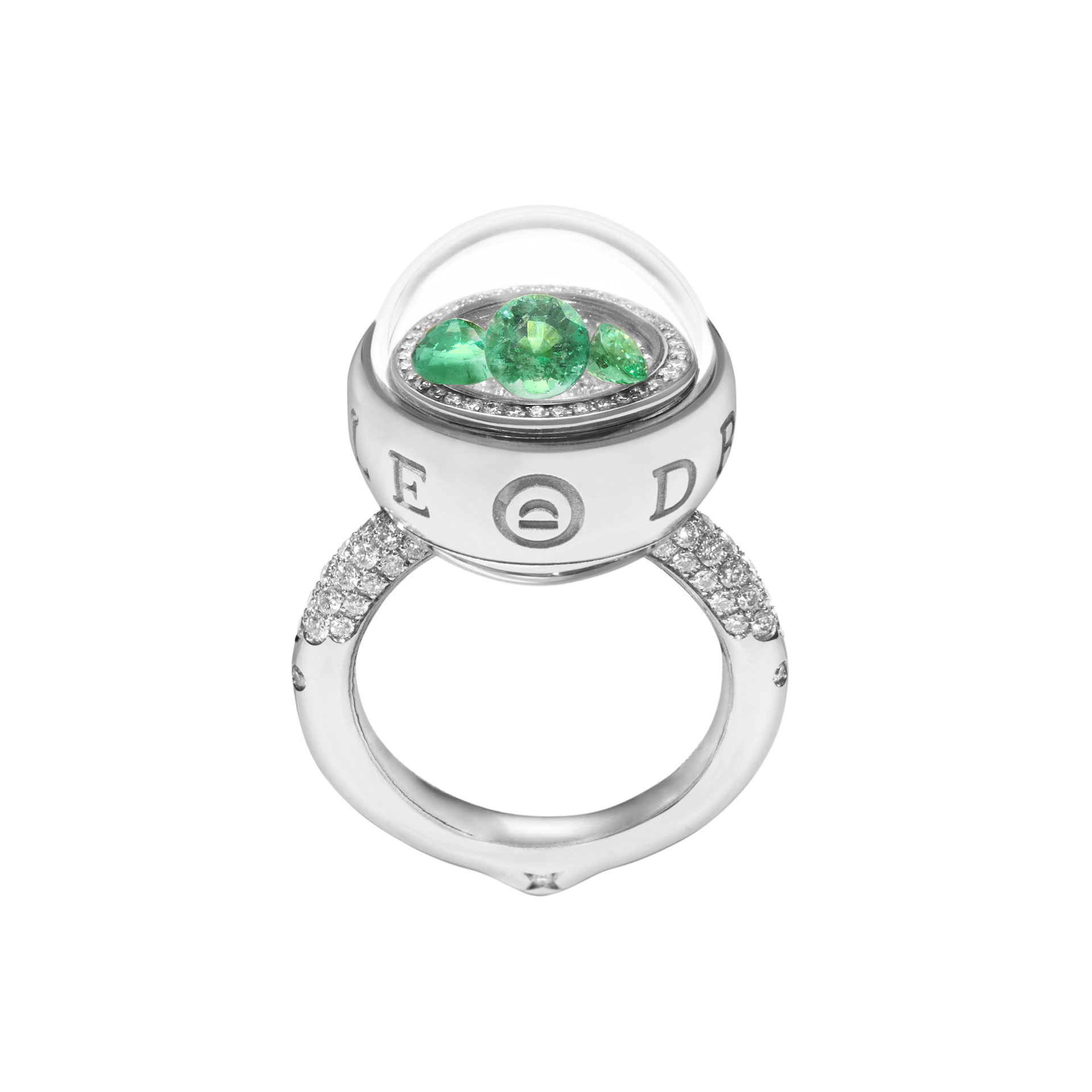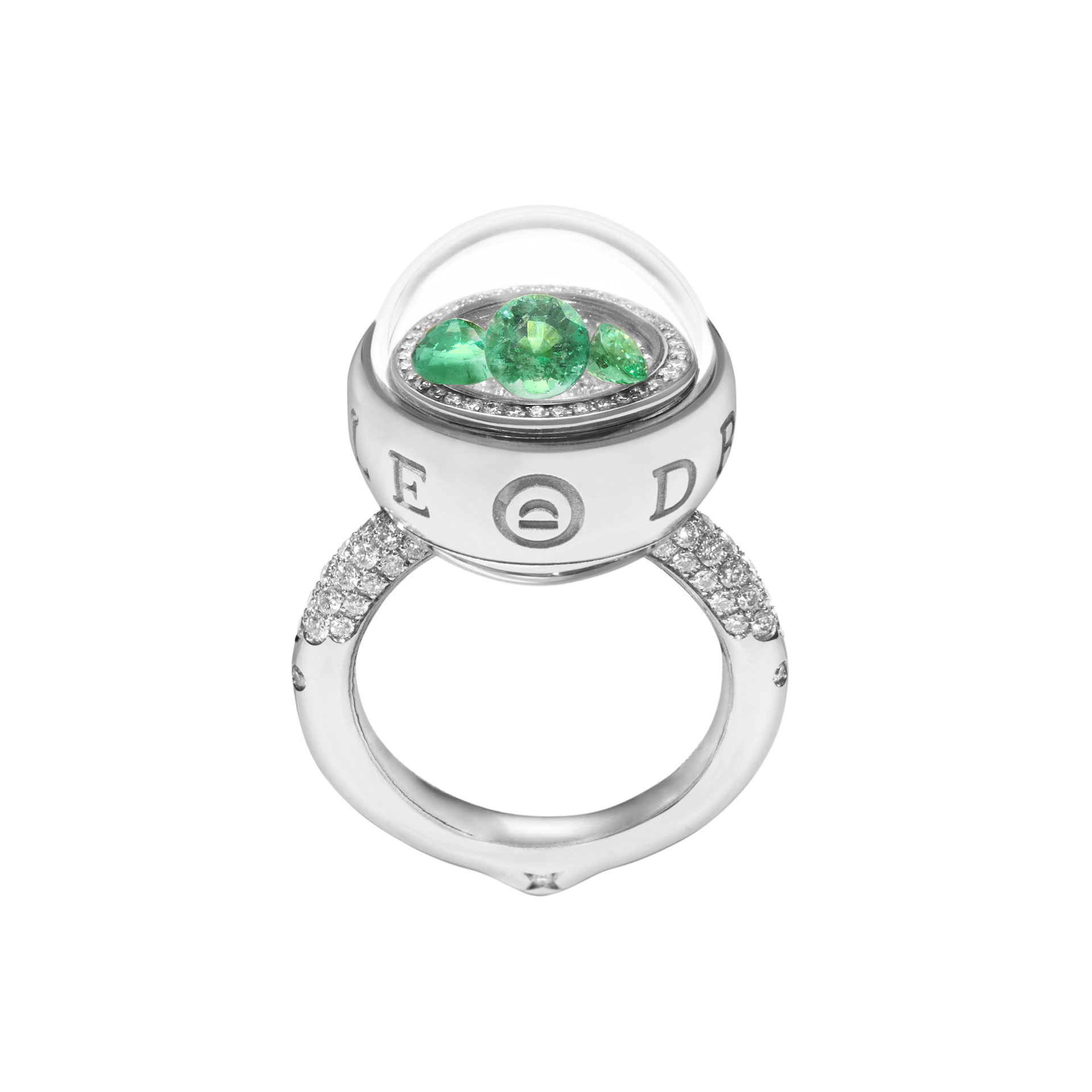 Trilogy
BUBBLE LINE Ø 16 mm
Ref: 16.WGP.58.W.TRL.3E.WHITEPV
18K white gold 17.09 gr, white diamonds 0.99 ct, emeralds 0.64 ct
Inspiration:
Joyful dream of a trilogy of emeralds playing together, colliding and sliding for your fun. The stage of this irresistible game is a white diamonds full pavé.
Free & Fun Collection (Full Gold)
Cheerful and colorful dreams of diamonds and gemstones freely playing together, colliding, bouncing and falling around. The stage of these irresistible games of lights, reflections and sounds are flat-cut multicolor moonstones and sapphires, ruby roots and concave full diamonds pavé.
BUBBLE LINE 16 MM
Bubble Line stands as the delicate essence of Dreamboule high-jewelry revolution of dreams. A miniature bubble of 18K gold, diamonds and precious stones floats on a complete line of jewels to lightly accompany your everyday dreaming. Bubble Line is the graceful statement of your dreamer soul.
CLASSIC LINE rings 

SUPERB LINE rings

BUBBLE LINE rings

TECHNICAL SPECS
Body Ring:
18K white gold polished 13.75 gr, white diamonds 0.44 ct
Base:
18K white gold concave 2.55 gr, white diamonds full pavé 0.44 ct
Scenery:
18K white gold 0.79 gr, white diamonds 0.11 ct, emeralds 0.64 ct
Crystal:
Sapphire Glass scratchproof with anti-reflective treatment, diameter  16 mm
100% Waterproof
Total Weight:
18K white gold 17.09 gr, white diamonds 0.99 ct, emeralds 0.64 ct