Stick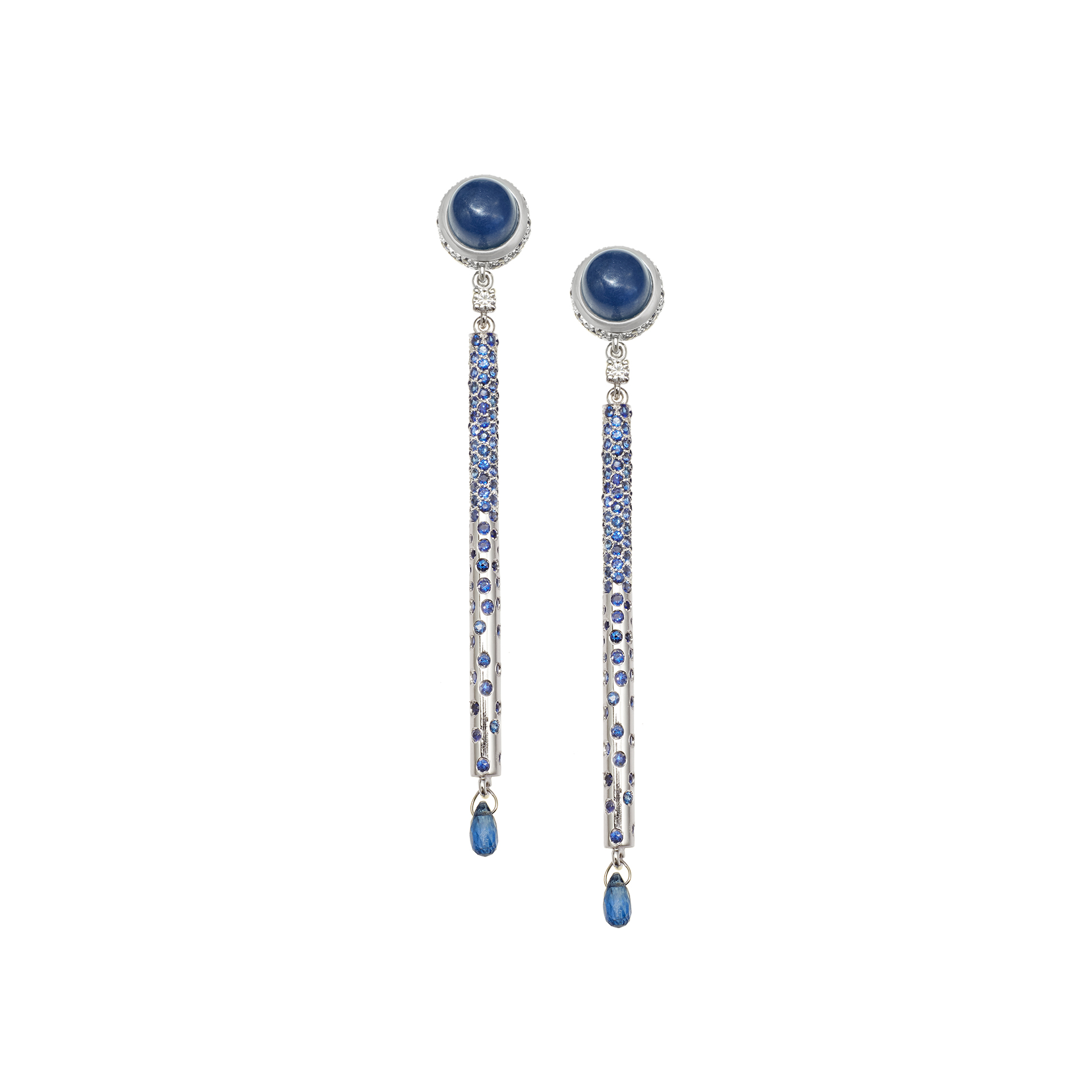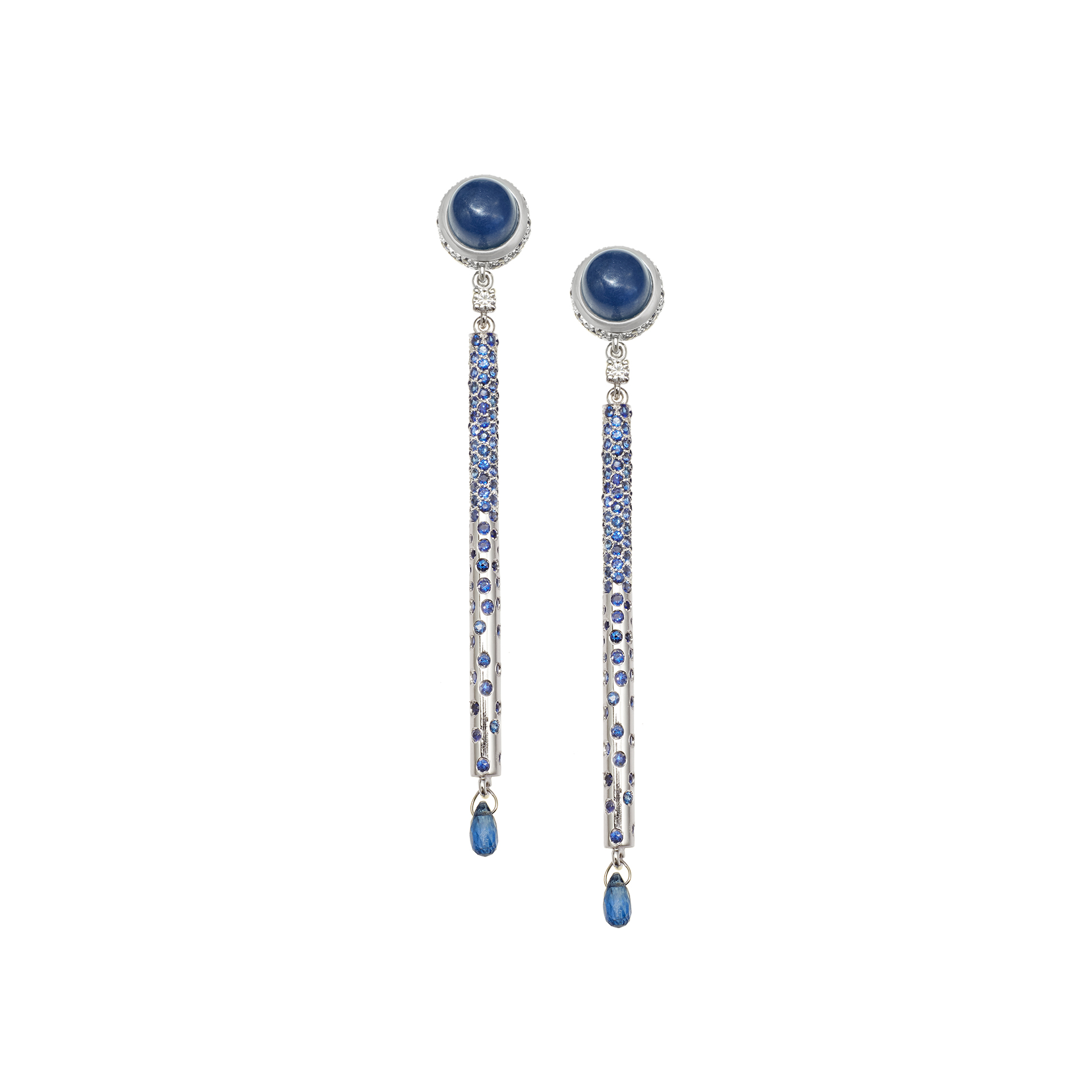 Stick
SUPERB LINE Ø 10 mm
Ref: E.STK.7.WGP.BS.BLUE
18K white gold 20.42 gr, white diamonds (G-VS1) 0.11 ct, blue sapphires 3.60 ct, cabochon-cut and drop-cut blue sapphire
Inspiration:
The flamboyant design of Superb Line is reimagined in these sculptural white gold earrings crafted in white diamonds, blue sapphires, cabochon-cut and drop-cut blue sapphire.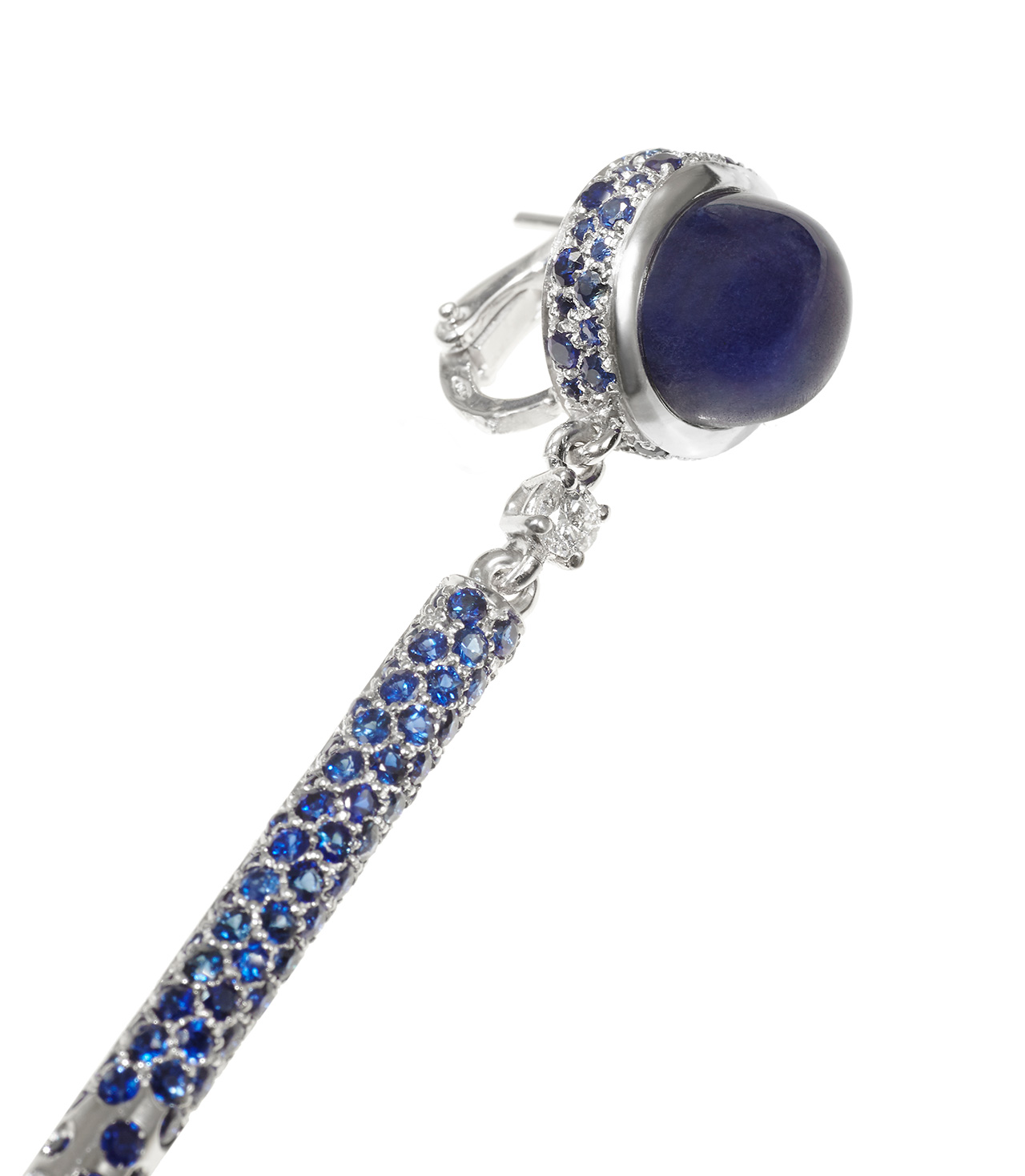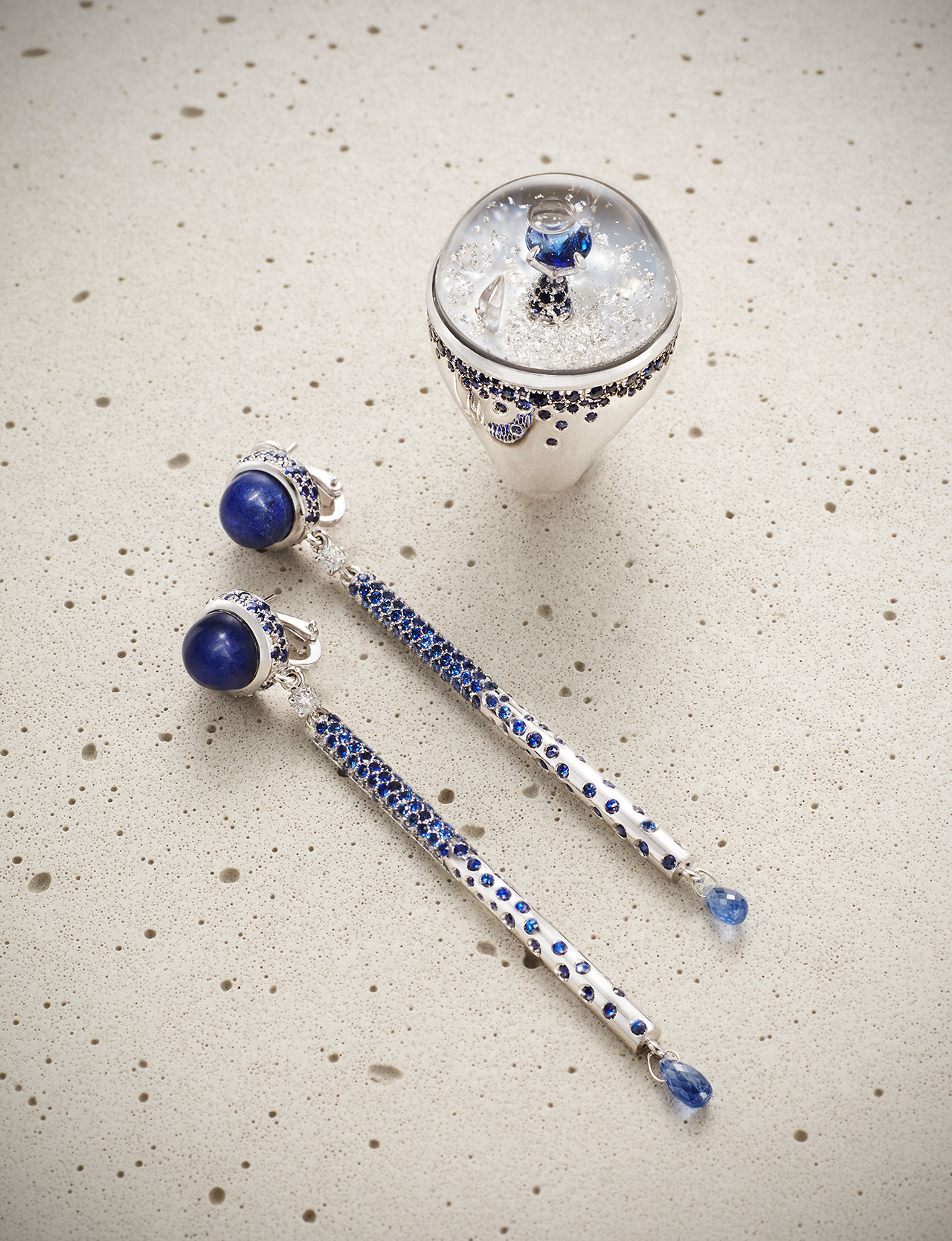 Lively & Lovely Collection (Full Gold)
18K gold (13.98(RG)/13.68(WG) grams), scenaries are made of precious stones. The base has a diameter of 12.50 mm of natural faceted or concave precious stones: Multicolored sapphires, rubies, rutilated quartz or jade.
SUPERB LINE 10 MM
The flamboyant design of Superb Line is reimagined to create extremely glamour earrings, each finished with a full pavé miniature bezel, holding wonderfully intense and vivid cabochon-cut or faceted-cut stones. An exquisite shaded pavé leads the eye to a delicate faceted-cut drop. Length 7 cm or 5 cm
CLASSIC LINE rings 

SUPERB LINE rings

BUBBLE LINE rings

TECHNICAL SPECS
Lenght:
5 cm
Total Weight:
18K white gold 20.42 gr, white diamonds (G-VS1) 0.11 ct, blue sapphires 3.60 ct, cabochon-cut and drop-cut blue sapphire