Solitaire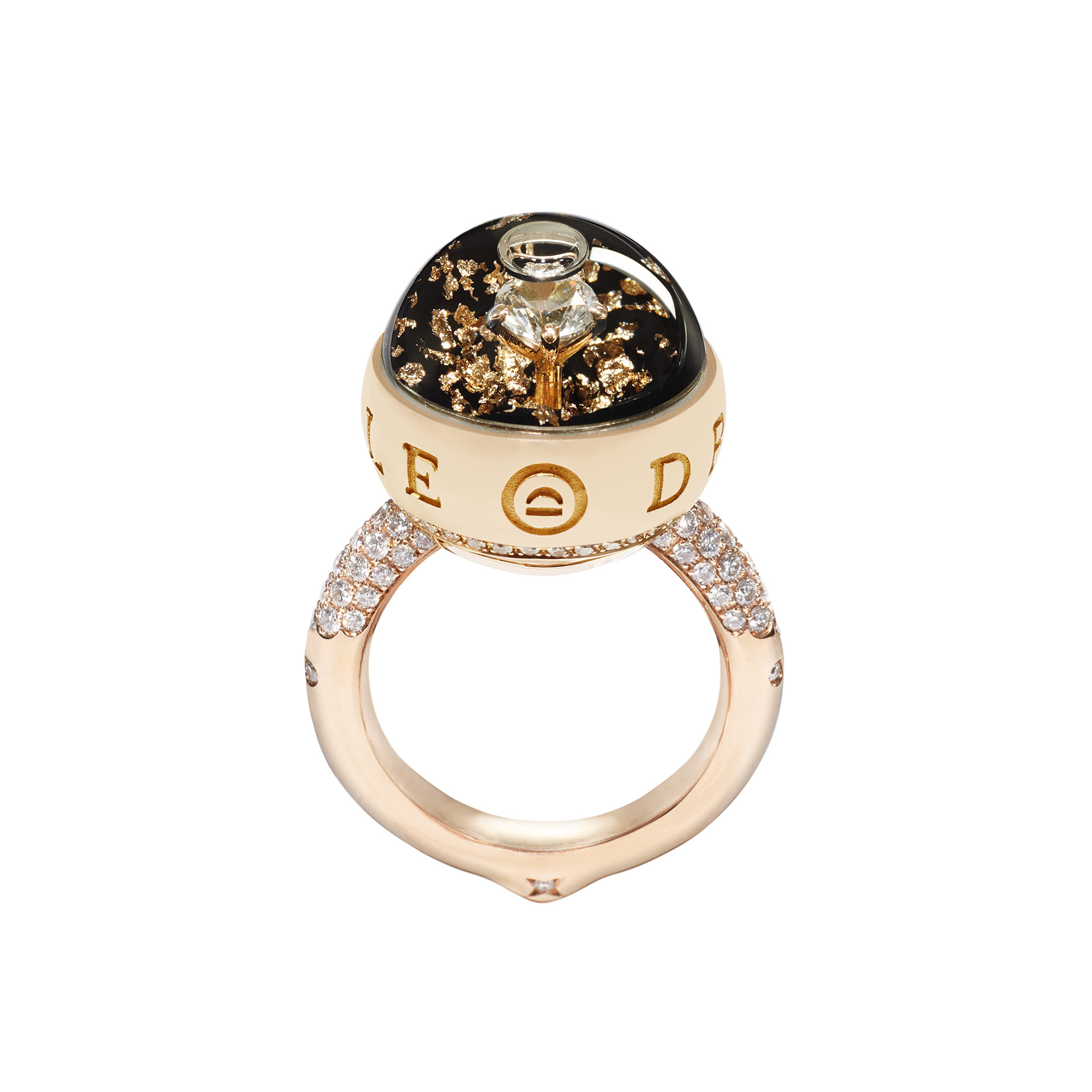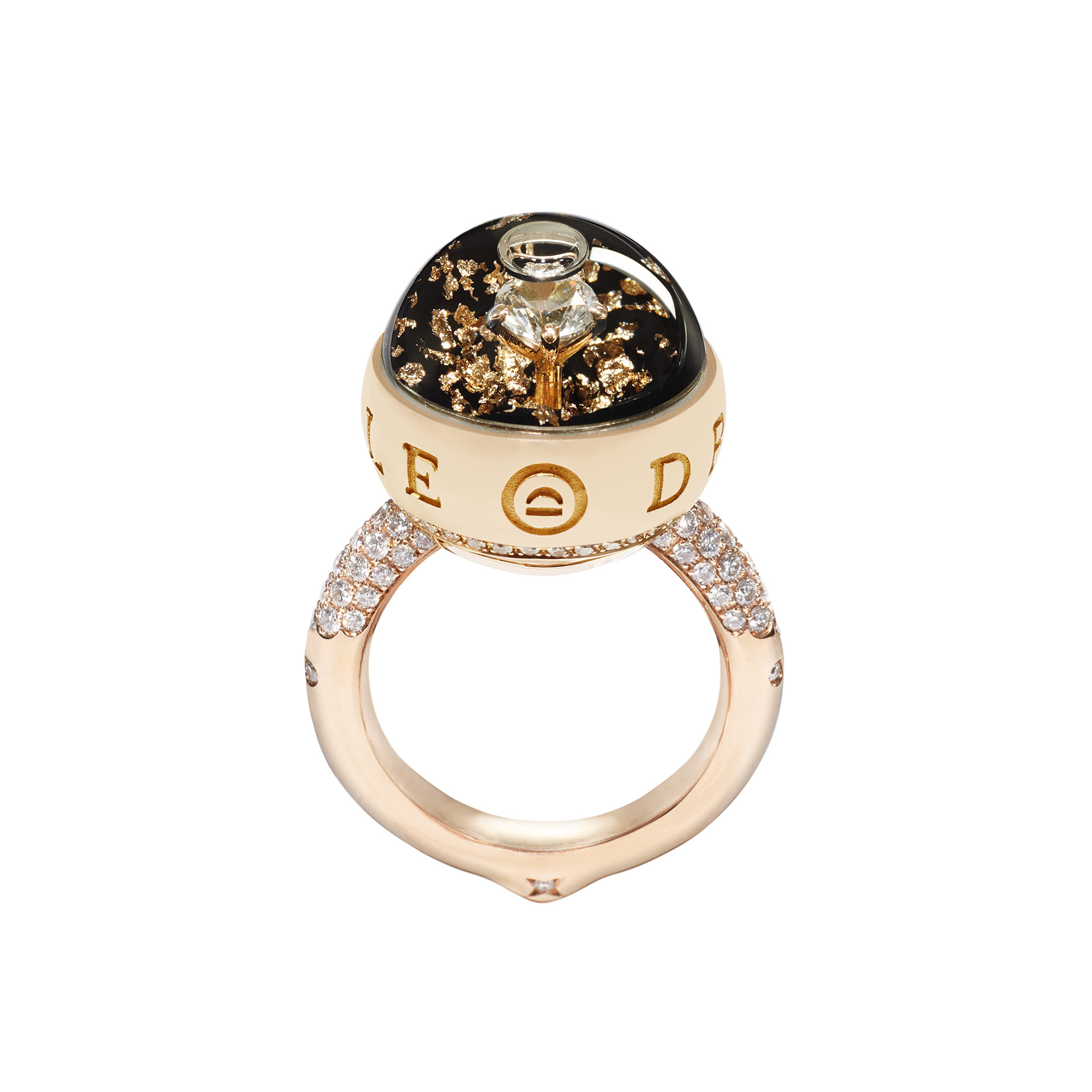 Solitaire
BUBBLE LINE Ø 16 mm
Ref: 16.RGP.95.W.SLTR.W.BLACK
18K rose gold 13.61 gr, white diamonds (G-VS1) 0.87 ct, black volcanic stone
Inspiration:
A dream of timeless elegance is a white diamond solitaire shining on mysterious black volcanic stone.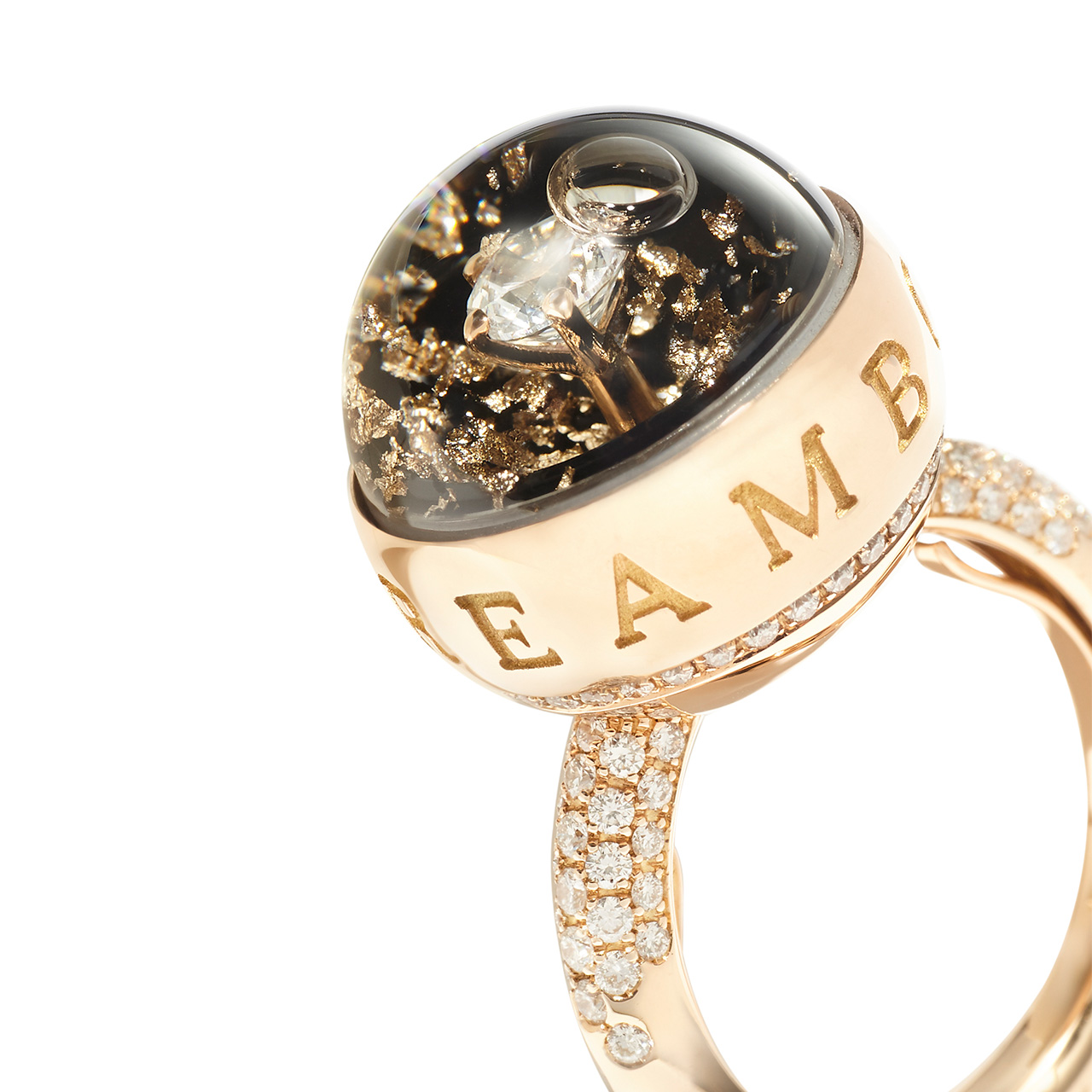 Chic & Shine Collection (Full Gold)
18K gold (13.98(RG)/13.68(WG) grams) scenaries are made of precious stones / full pavé setting. The base has a 25 mm diameter of natural flat cut stones in black & white: Black volcanic stones, white mother of pearl or diamond pavé.
BUBBLE LINE 16 MM
Bubble Line stands as the delicate essence of Dreamboule high-jewelry revolution of dreams. A miniature bubble of 18K gold, diamonds and precious stones floats on a complete line of jewels to lightly accompany your everyday dreaming. Bubble Line is the graceful statement of your dreamer soul.
CLASSIC LINE rings 

SUPERB LINE rings

BUBBLE LINE rings

TECHNICAL SPECS
Body Ring:
18K rose gold polished 13.30 gr set with 95 white diamonds (G-VS1) 0.62 ct
Base:
Concave cut diameter 12.50 mm, black volcanic stone
Scenery:
18K rose gold 0.31 gr, white diamond solitaire (G-VS1) 0.25 ct
Crystal:
Sapphire Glass scratchproof with anti-reflective treatment, diameter 16 mm
Paillettes:
24K gold flakes
Dream solution:
A neutral liquid to shield the precious stones from the effects of time. A controlled density of the fluid to guarantee the right movement of the gold paillettes.
100% Waterproof – 3 ATM, Controlled thermal compensation 
Total Weight:
18K rose gold 13.61 gr, white diamonds (G-VS1) 0.87 ct, black volcanic stone