Sharp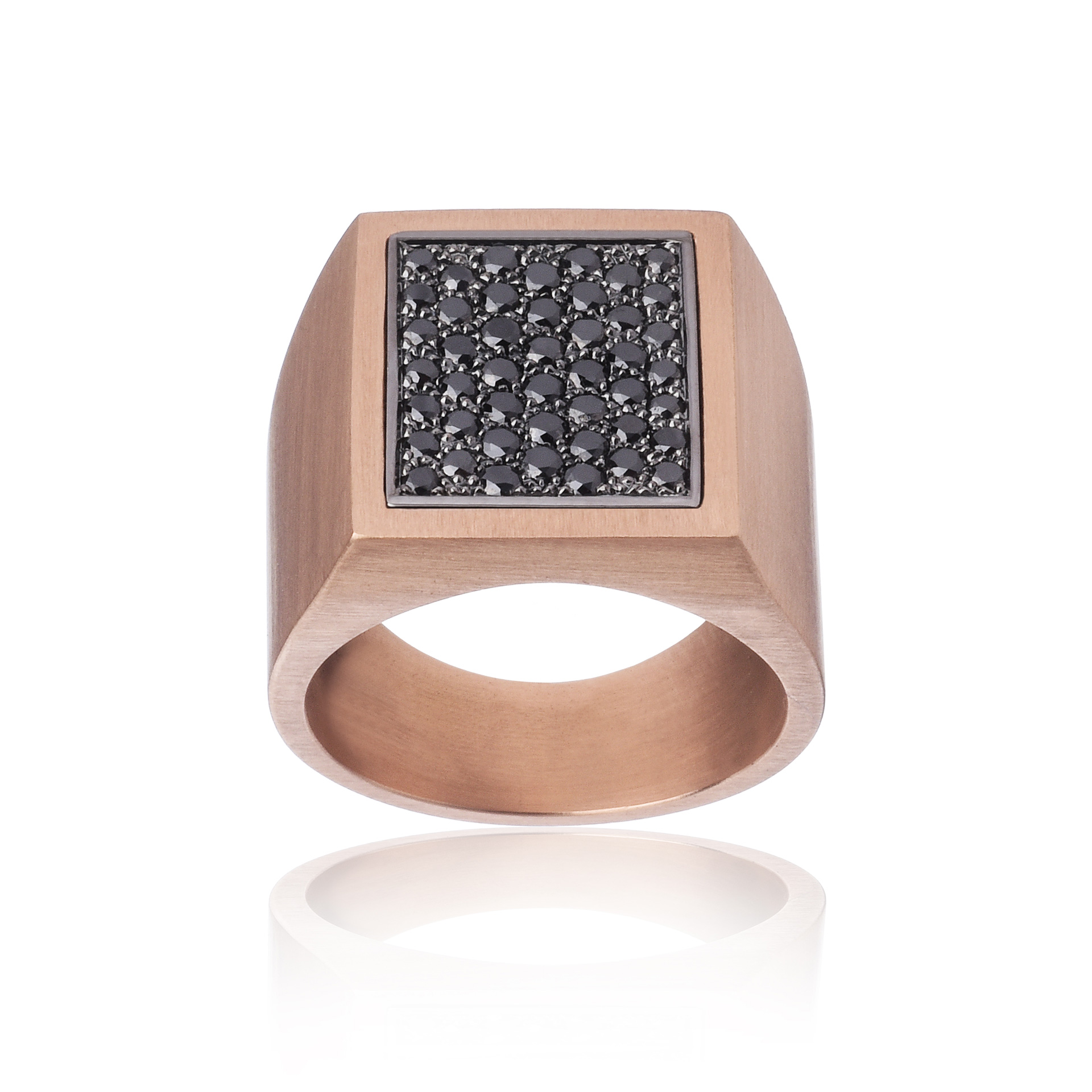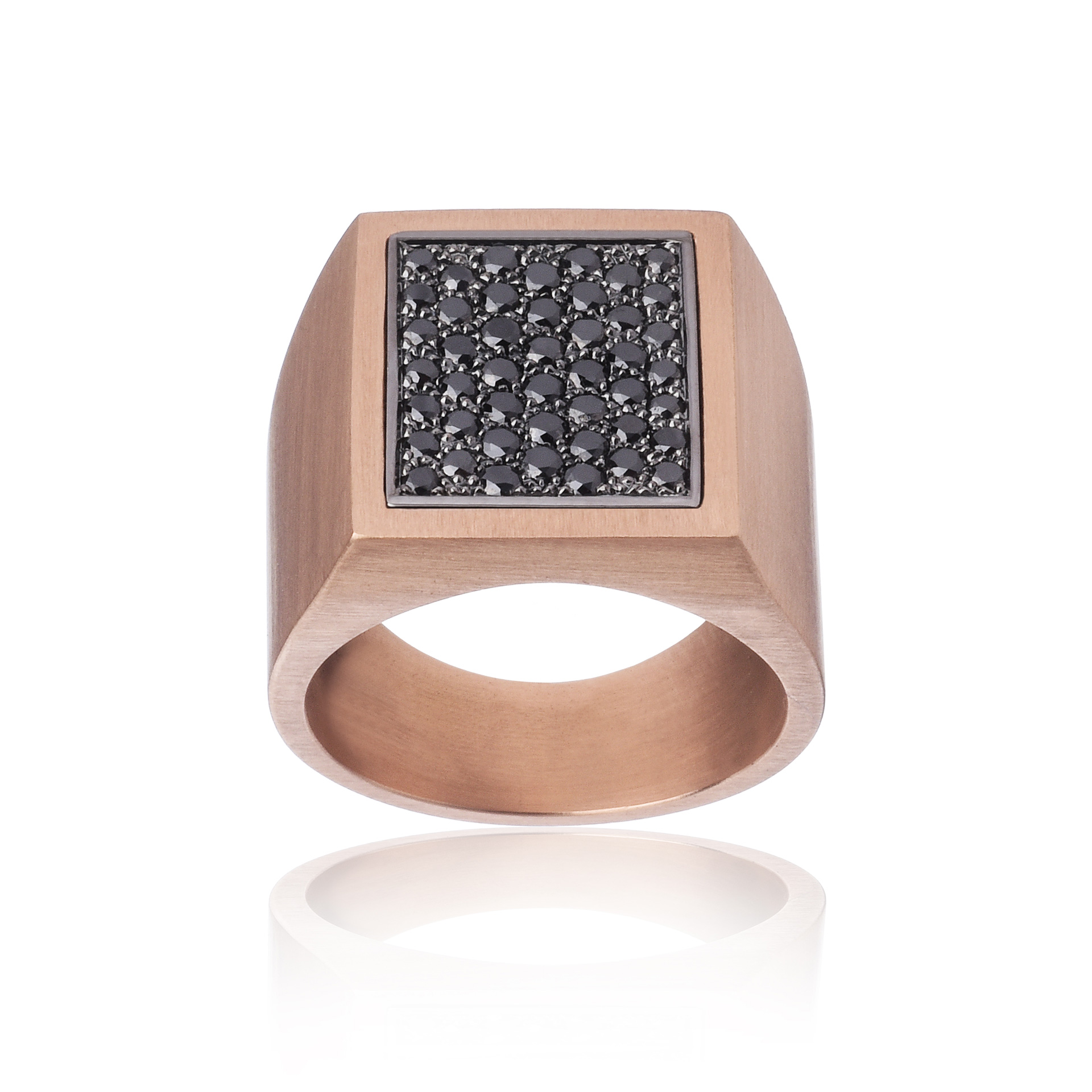 Sharp
TRADITIONAL LINE
Ref: G.SHARP.BLACKDIAMONDS
18k rose gold 27.10 gr, black diamonds 0.75 ct
Inspiration
A pure masculine design is embellished by a black diamonds pavé or flat-cut onyx or a plain surface for your personal engraving. 
Ref: G.SHARP.ONYX
Option with onyx plate
Ref: G.SHARP.GOLD
Option with 18K rose gold plate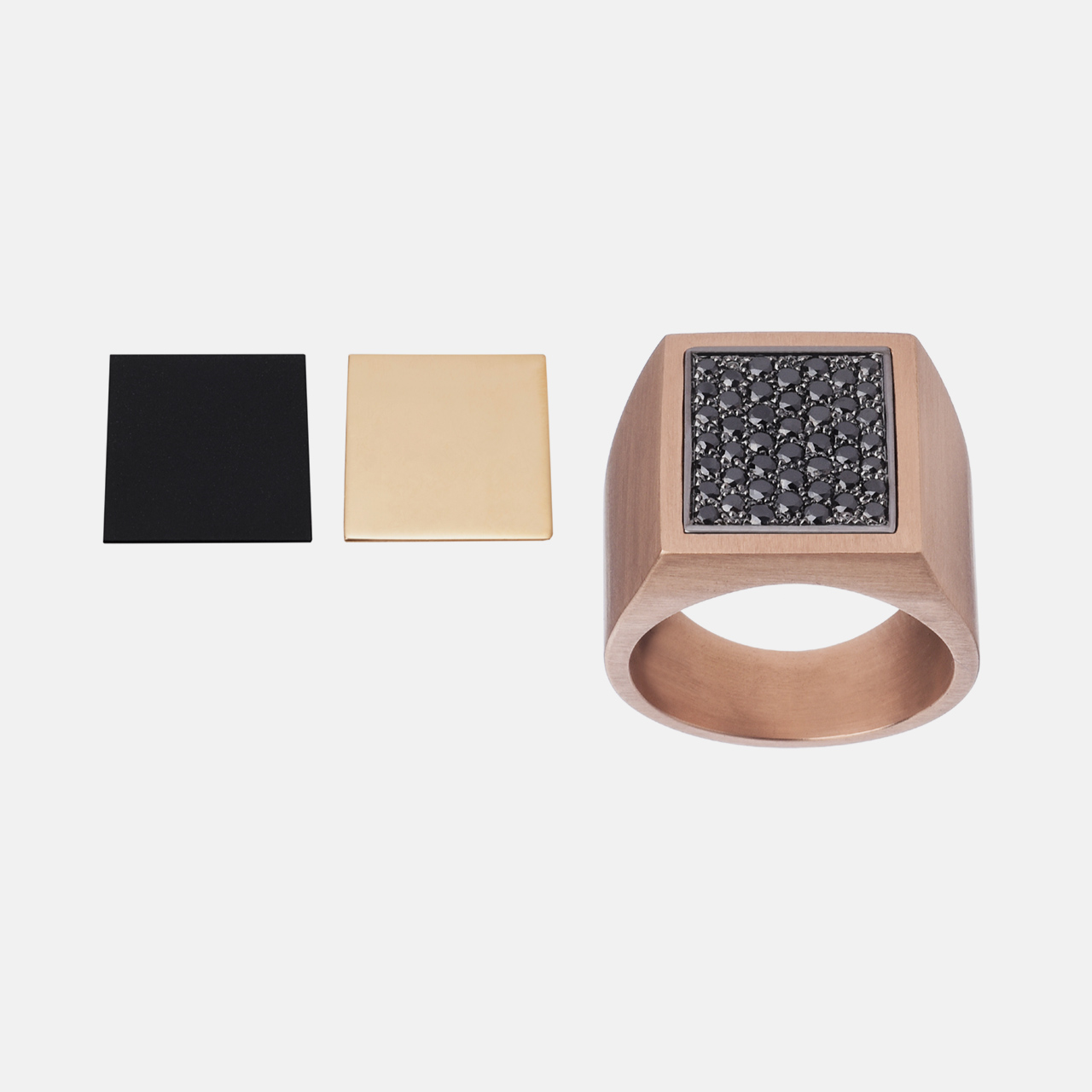 TRADITIONAL LINE
Traditional Line is a family of men's designs inspired by evergreen yet powerful statements of jewelry, simple and sophisticated. Geometrical shapes or fantasy subjects are crafted in 18K gold or titanium/gold and embellished by black diamonds and onyx, the bold ingredients for the brave dreamer. 
TECHNICAL SPECS
Total Weight:
18k rose gold 27.10 gr, black diamonds 0.75 ct