Rock 'N' Roll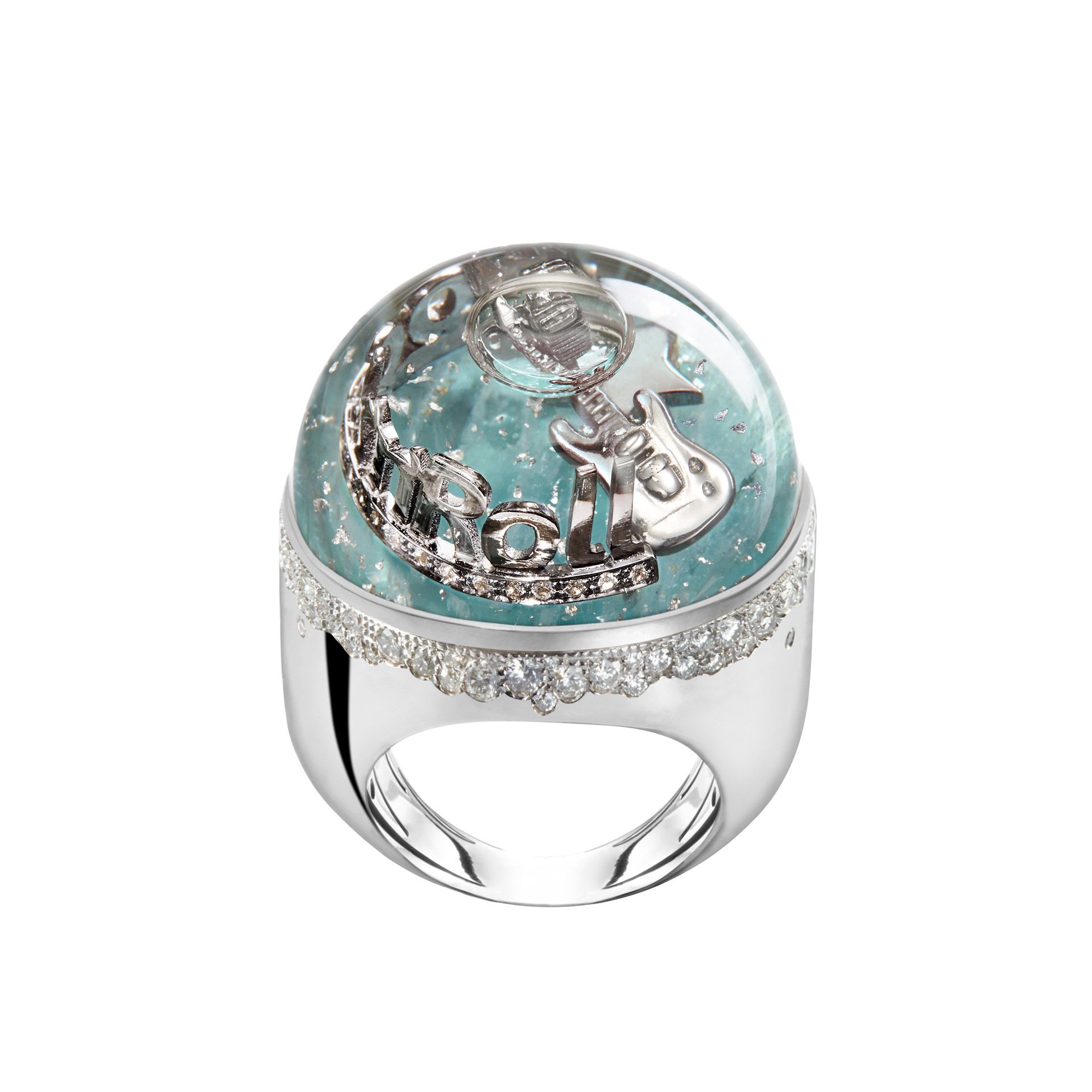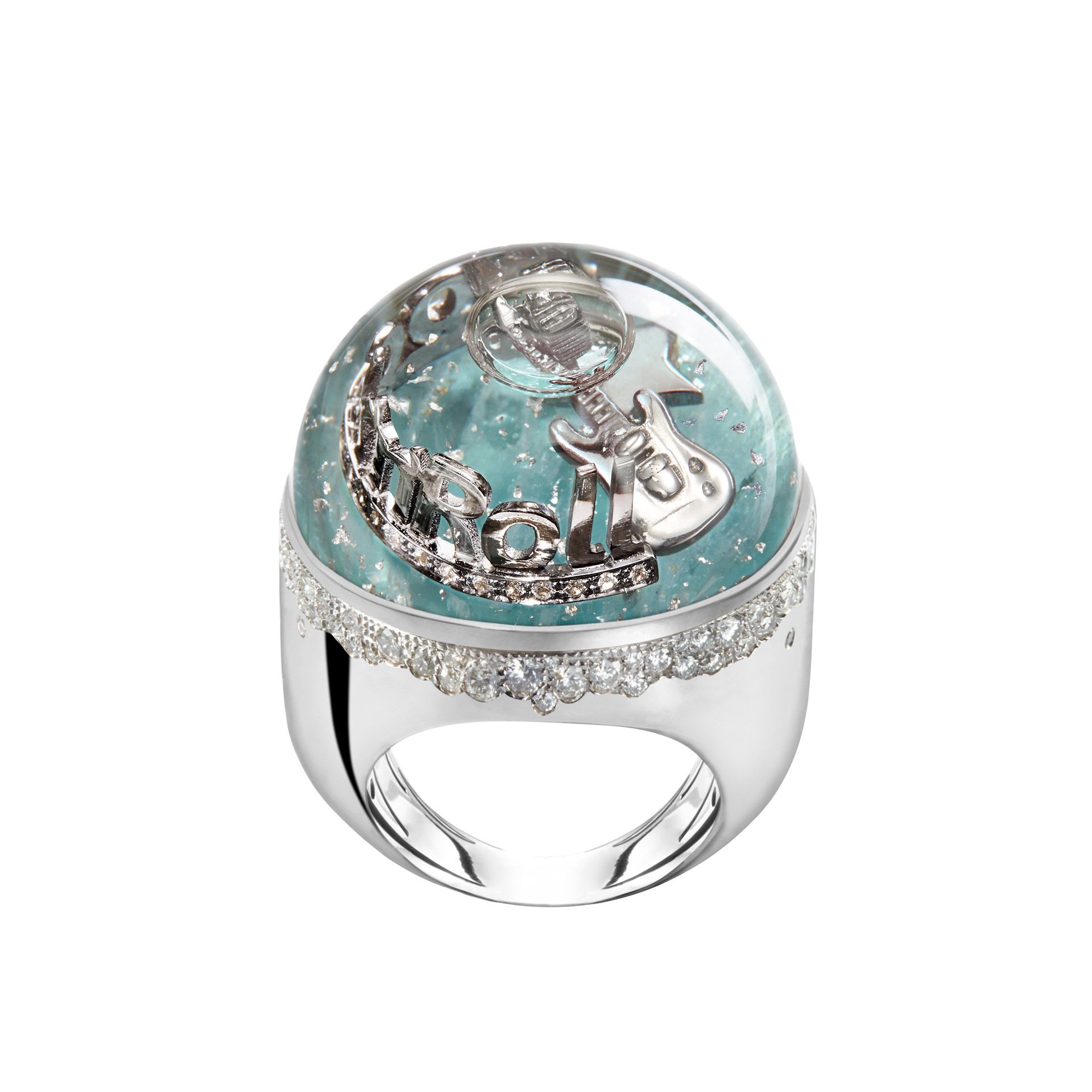 Rock 'N' Roll
CLASSIC LINE Ø 28 mm
Ref: 28.WGP.98.W.RNR.AQM
18k gold 46,39gr., Diamonds 1.87ct. Acquamarine 10ct., Blue Topaz 2ct.
Inspiration:
A white gold microphone and an electric guitar proudly stand on a stage of acquamarine and blue topaz. Surrounded by white diamonds, these instruments are the key to a vibrant rock 'n' roll show.
Lively & Lovely Collection (Full Gold)
18K gold (41.49(RG)/40.67(WG) grams), scenaries are made of precious stones. The base has a diameter of 25 mm of natural faceted precious stones: Multicolored sapphires, rubies, rutilated quartz or jade.
CLASSIC LINE 28 MM
The line is characterized by a classic and timeless design. This ring consists of two main components: the ring and sapphire cabochon glass. The ring is made of 18K gold and is embellished with 98 precious stones (1.59 carats). The Swiss Made cabochon of Dreamboule is anti-reflective and scratchproof. Its sapphire glass is highly resistant and holds an exact image distortion index.
CLASSIC LINE rings 

SUPERB LINE rings

Technical Specs
Body Ring:
18k polished white gold 40,29gr. – Set with 98 white diamonds (G-VSI) 1.59ct.
Base:
Faceted cut diameter 25mm – Aquamarine 10ct., Blue Topaz 2ct.
Scenery:
18k white gold 6.1gr. – White diamonds 0.28ct.
Crystal:
Sapphire Glass scratchproof with anti-reflective treatment, diameter  28mm
Paillettes:
24k gold flakes 
Dream solution
Total Weight:
18k gold 46.39gr., Diamonds 1.87ct. – Aquamarine 10ct., Blue Topaz 2ct.