Pink Frog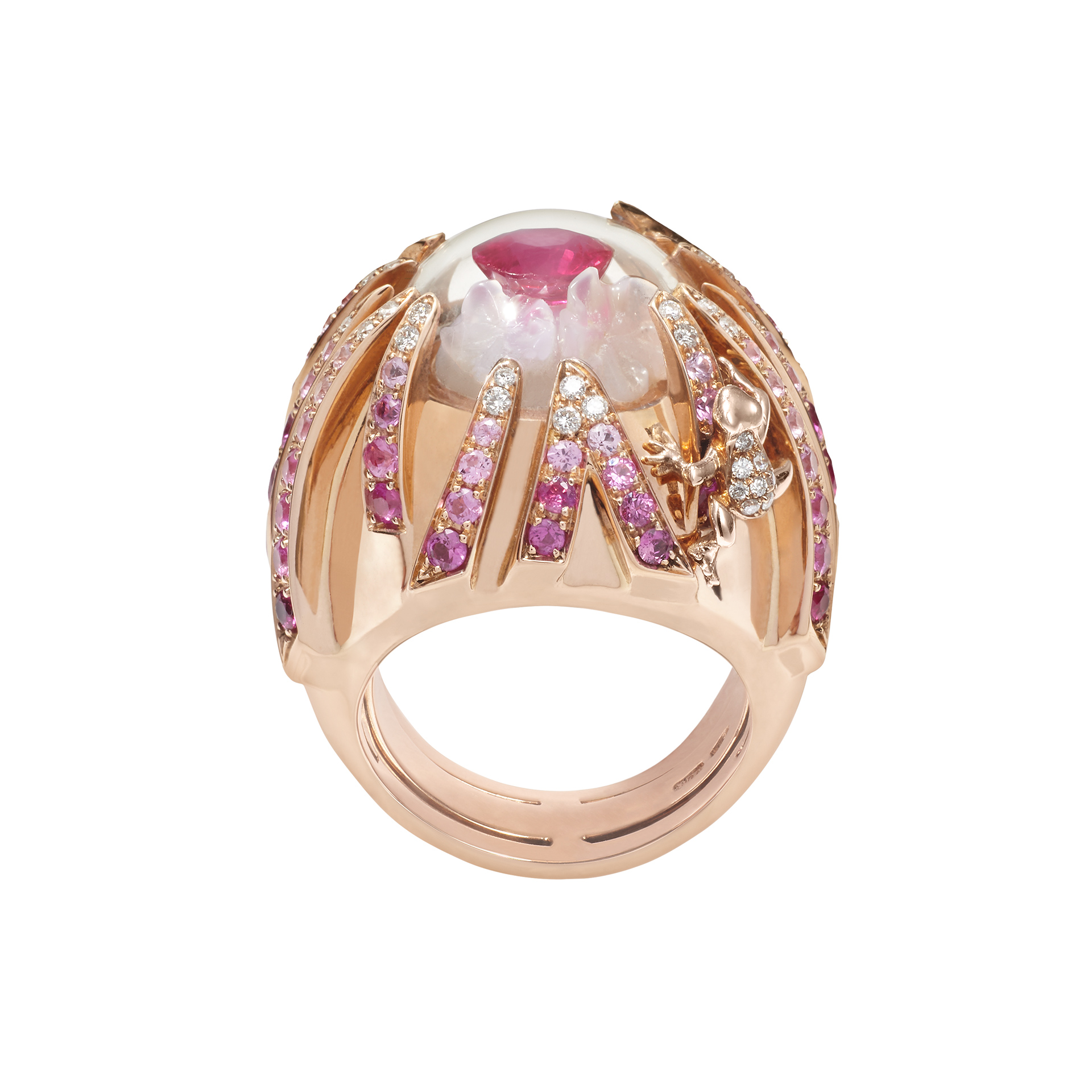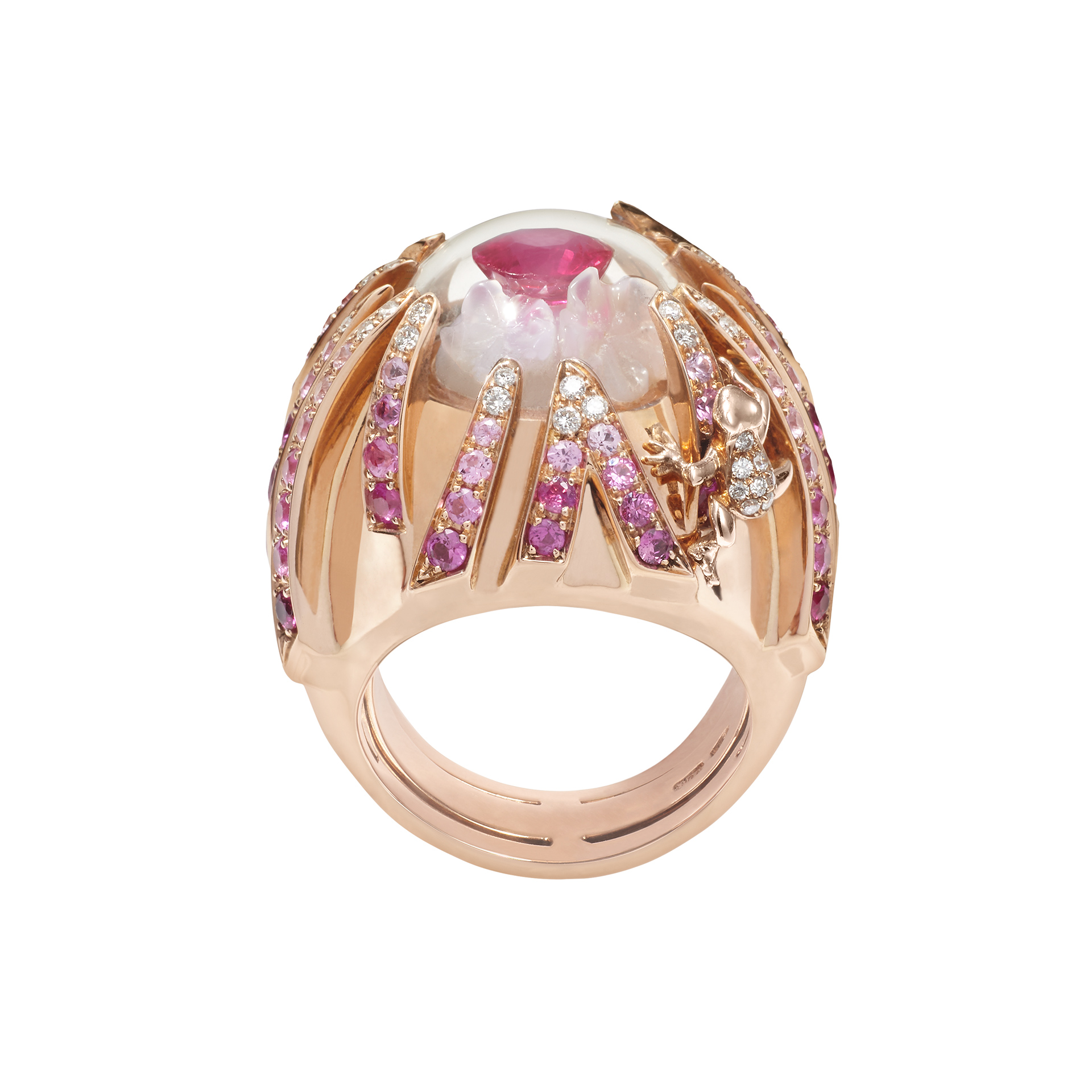 Pink Frog
JUNGLE LINE Ø 24 mm
Ref: 24.RGP.120.PS-R-W.FRGPNK.PS.WHITE
18K rose gold 27.47 GR, white diamonds 0.18 ct (G-VS1), pink sapphires 1.52 ct, rubies 2.66 ct, floral-carved white mother of pearl
Inspiration:
Among a luxuriant foliage of white diamonds, rubies and pink sapphires, a tropical frog, symbol of purity and prosperity, protects the solitary sapphire blossoming from white mother of pearl. 
Solitary Collection (Full Gold)
Collection of solitary gemstones blossoming from floral-carved white mother of pearl. The solitary is not set with metal, but gently embraced between the sapphire crystal glass and the base of the scenery. A first time world record. 
JUNGLE LINE 24 MM
Crafted in 18K rose gold, this line features a luxuriant foliage, revealing the precious scenery protected under Swiss Made sapphire crystal cabochon, anti-reflective and scratch-proof. The glass is highly resistant and holds an exact image distortion index. 
  BUBBLE LINE rings

CLASSIC LINE rings 

SUPERB LINE rings

TECHNICAL SPECS
Body Ring:
18k polished rose gold 26.94 gr – Set with white diamonds 0.21 ct (G-VS1), pink sapphires 1.52 ct, rubies 1.50 ct
Base:
Floral carved white mother of pearl 11.92 ct
Scenery:
18k rose gold 1.02 gr – Ruby 1.16 ct 
Crystal:
Sapphire Glass scratchproof with anti-reflective treatment
Total Weight:
18K rose gold 27.47 GR, white diamonds 0.18 ct (G-VS1), pink sapphires 1.52 ct, rubies 2.66 ct, floral-carved white mother of pearl