Lighthouse and Boat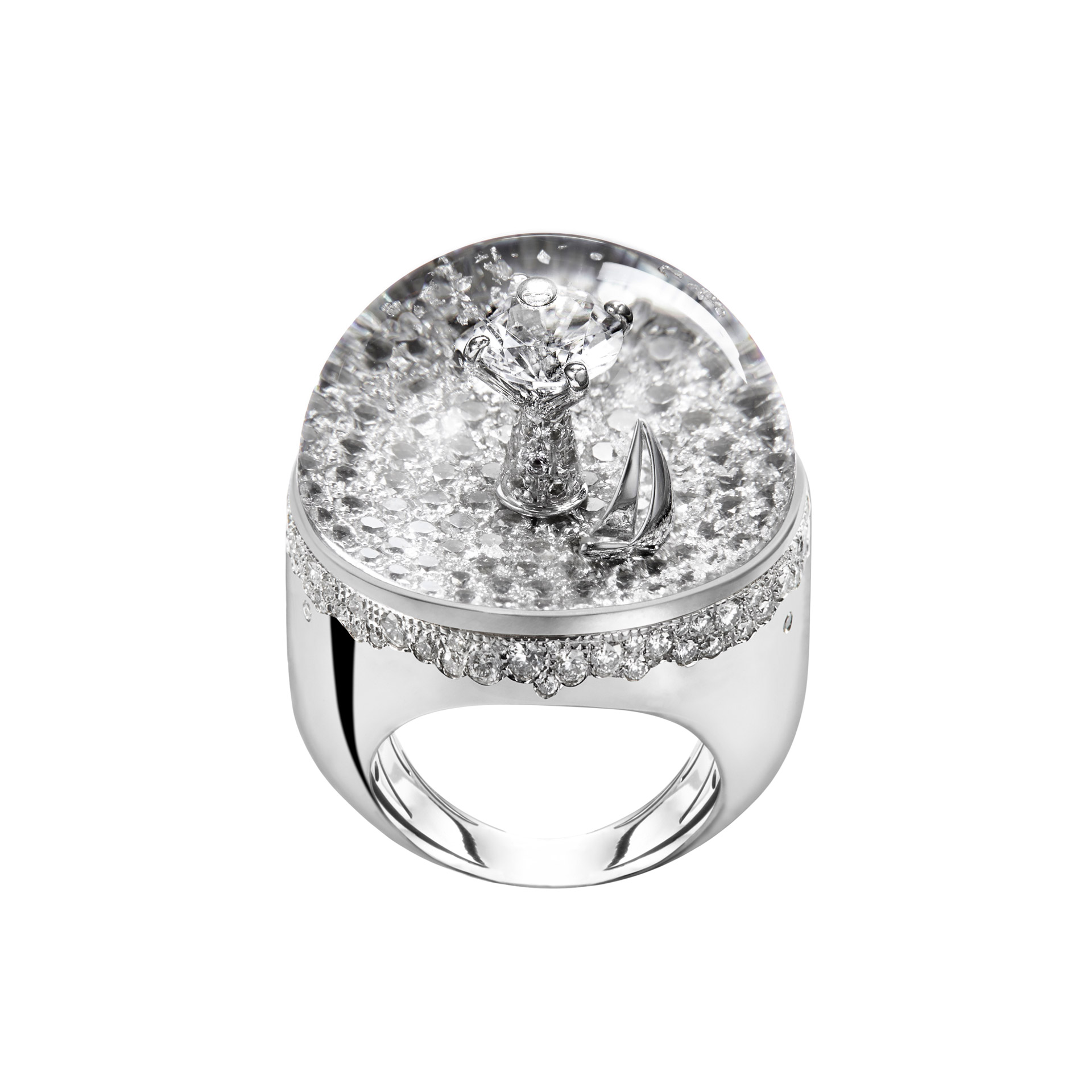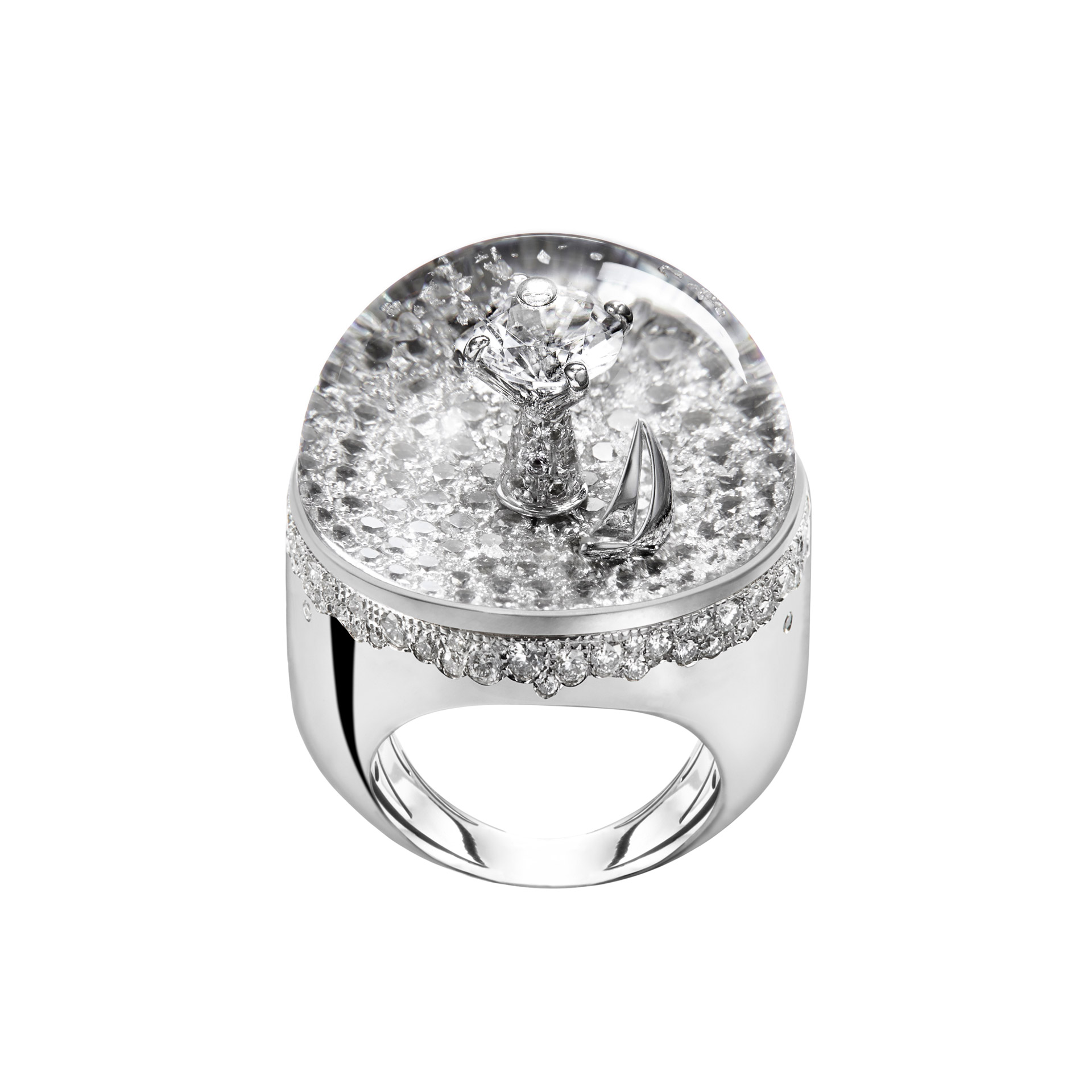 Lighthouse and Boat
CLASSIC LINE Ø 28 mm
Ref: 28.WGP.98.W.LH.W.WHITEPV
18k gold 47.30gr., diamonds 3.54ct. Diamonds solitaire 1.00ct.
Inspiration:
An elegant boat is sailing across an ocean of white diamonds. A sparkling lighthouse paves its way towards a journey of luxurious dreams.
Chic & Shine Collection (Full Gold)
18K gold (41.49(RG)/40.67(WG)) scenaries are made of precious stones / full pavé setting. The base has a 25 mm diameter of natural flat cut stones in black & white: Black volcanic stones, white mother of pearl, or diamond pavé.
CLASSIC LINE 28 MM
The line is characterized by a classic and timeless design. This ring consists of two main components: the ring and sapphire cabochon glass. The ring is made of 18K gold and is embellished with 98 precious stones (1.59 carats). The Dreamboule sapphire cabochon glass is anti-reflective and scratchproof.
CLASSIC LINE rings 

SUPERB LINE rings

Technical Specs
Body Ring:
18K polished white gold 40.67gr. – Set with 98 white diamonds (G-VSI) 1.59ct.
Base:
White diamonds (G-VSI) 1.85ct.
Scenery:
18k white gold 6.63gr., White diamond solitaire (G-VSI) 1.00ct. – White diamonds 0.01ct.
Crystal:
Sapphire Glass scratchproof with anti-reflective treatment, diameter  28mm
Paillettes:
24k gold flakes 
Dream solution
Total Weight:
18k gold 47.30gr., diamonds 3.54ct. – Diamonds solitaire 1.00ct.