Frog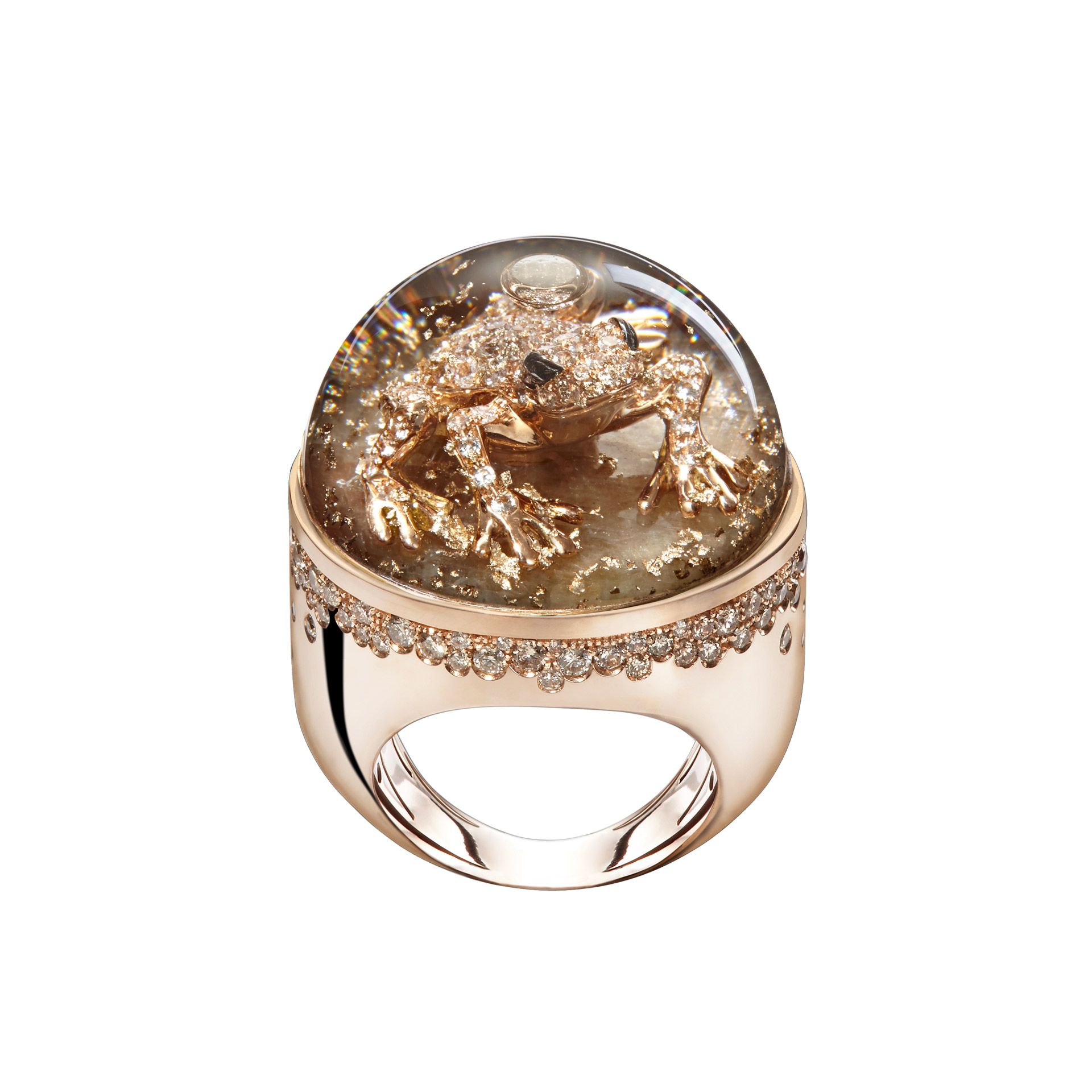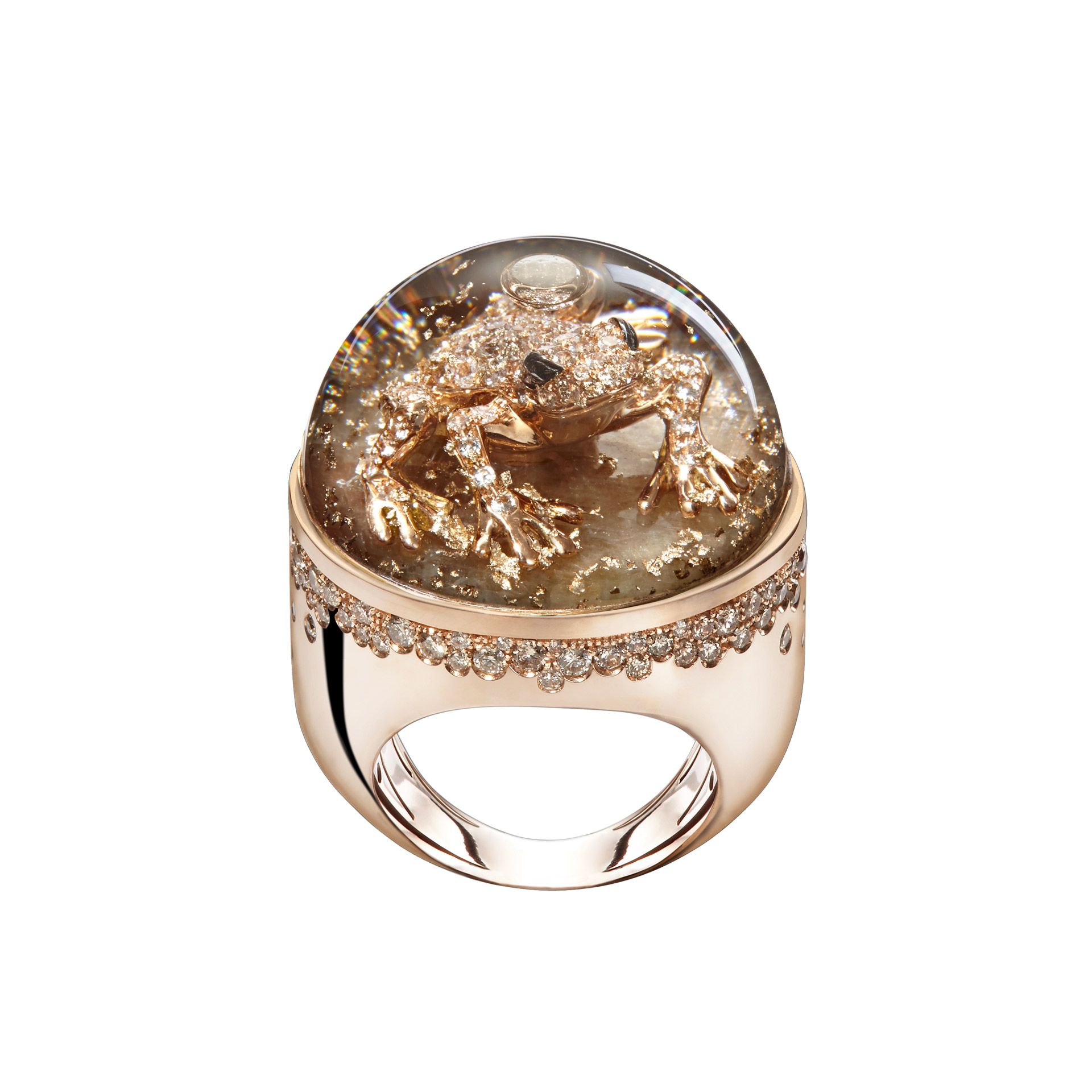 Frog
CLASSIC LINE Ø 28 mm
Ref: 28.RGP.98.W.FRG.W.MOSS.S
18k gold 45.14gr., precious stone 2.11ct. Natural sapphire 30.5ct.
Inspiration:
A rose gold frog is the absolute king of this natural moss sapphire fantasy. Embellished with white diamonds, this amphibious is charged with a new nobility.
Lively & Lovely Collection (Full Gold)
18K gold (41.49(RG)/40.67(WG) grams), scenaries are made of precious stones. The base has a diameter of 25 mm of natural faceted precious stones: Multicolored sapphires, rubies, rutilated quartz or jade.
CLASSIC LINE 28 MM
The line is characterized by a classic and timeless design. This ring consists of two main components: the ring and sapphire cabochon glass. The ring is made of 18K gold and is embellished with 98 precious stones (1.59 carats). The Swiss Made cabochon of Dreamboule is anti-reflective and scratchproof. Its sapphire glass is highly resistant and holds an exact image distortion index.
CLASSIC LINE rings 

SUPERB LINE rings

TECHNICAL SPECS
Body Ring:
18k polished rose gold 40.29gr. – Set with 98 white diamonds (G-VSI) 1.59ct.
Base:
Faceted cut diameter 25mm – Natural moss sapphire 30.5ct.
Scenery:
18k rose gold 4.85gr., white diamonds (G-VSI) 0.52ct.
Crystal:
Sapphire Glass scratchproof with anti-reflective treatment, diameter  28mm
Paillettes:
24k gold flakes 
Dream solution
Total Weight:
18k gold 45.14gr., precious stone 2.11ct. – Natural sapphire 30.5ct.