Big Heart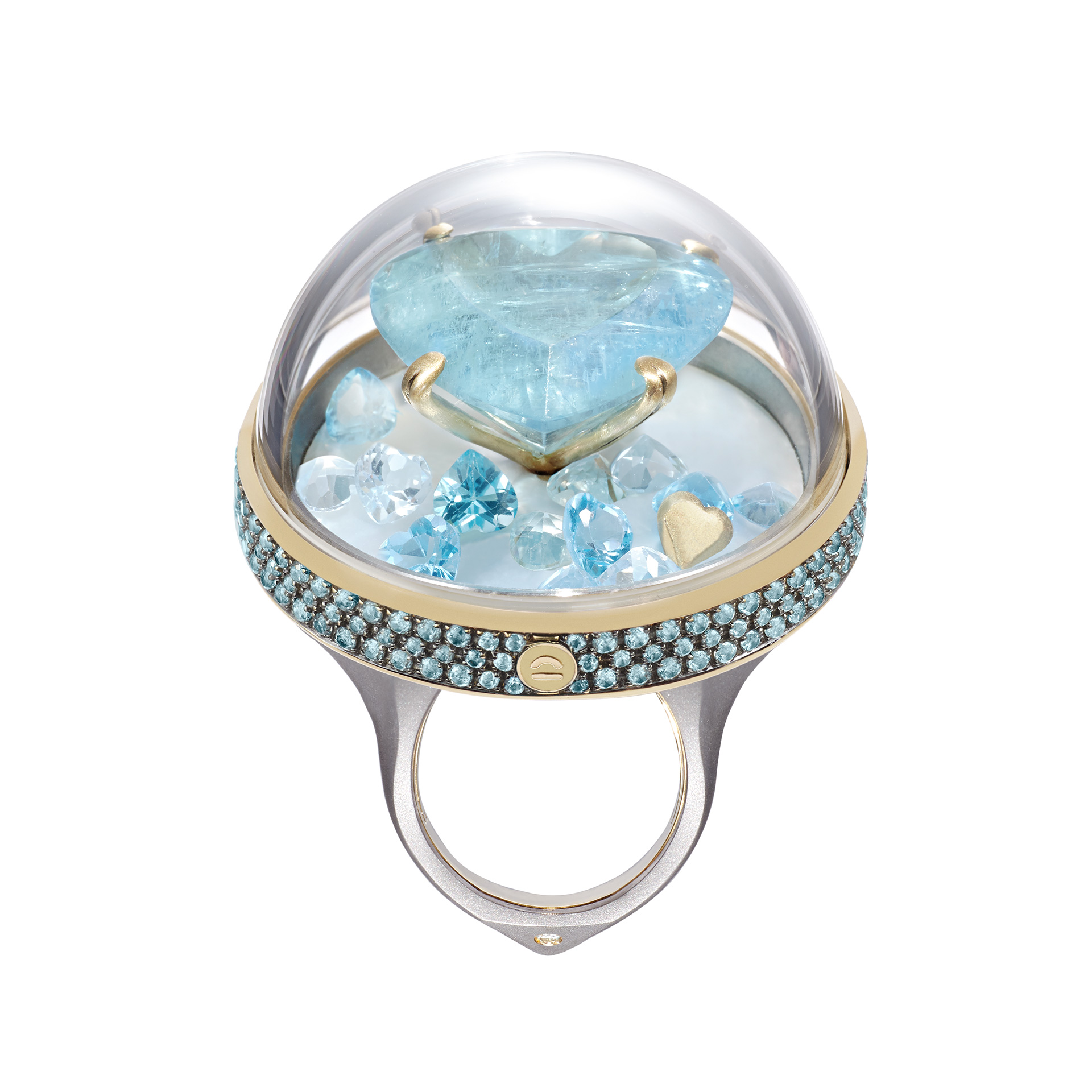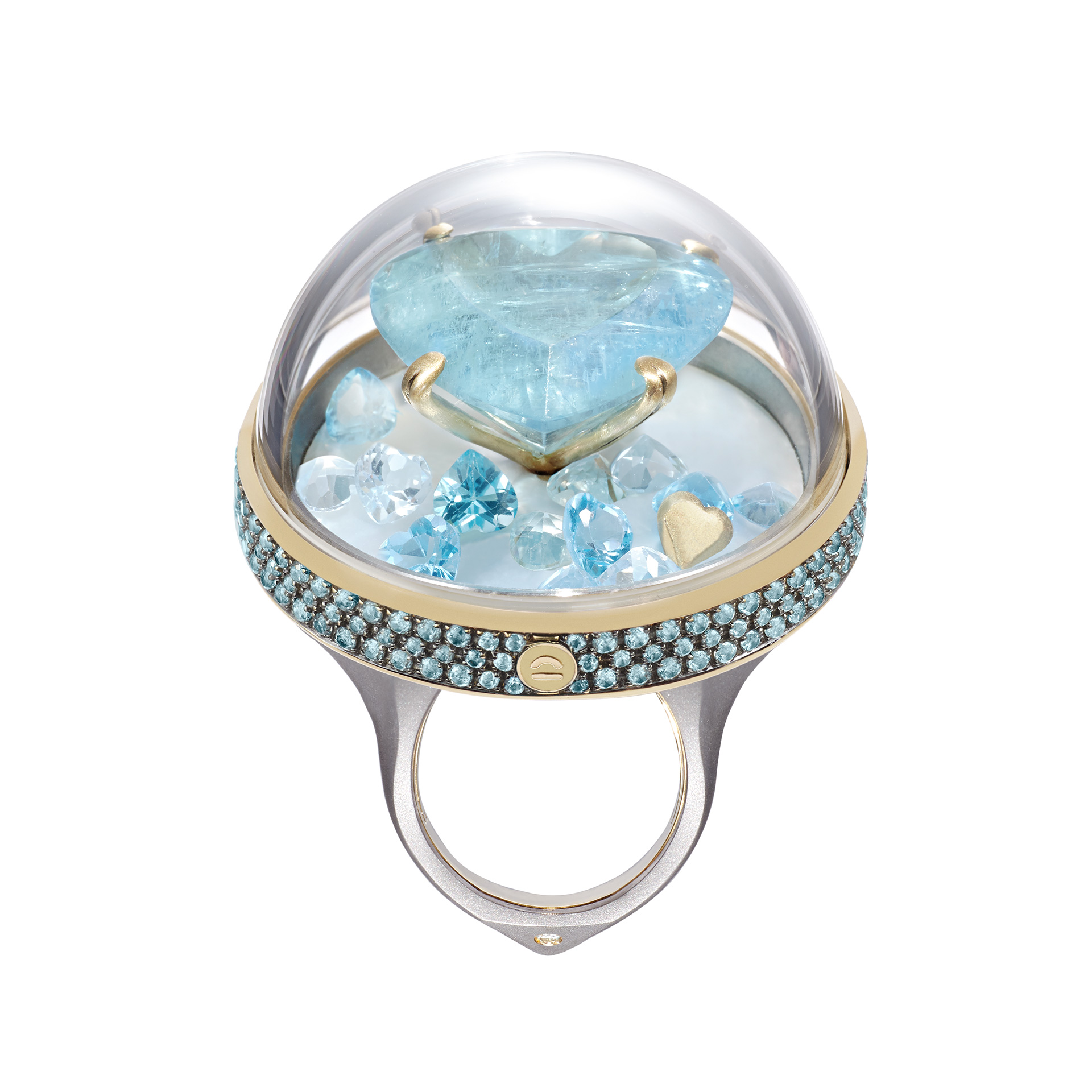 Big Heart
SUPERB LINE Ø 36 mm
Ref: 36.T.YGP.185.TP.BH.J.WHITE
18k yellow gold 23.54 gr, titanium 9.30 gr, blue topaz 11.20 ct, aquamarine 24.74 ct, white mother of pearl
Inspiration
An ethereal light blue heart of Brazilian aquamarine flies in a pure heaven of white mother of pearl, surrounded by the joyful dance of eighteen blue topaz hearts.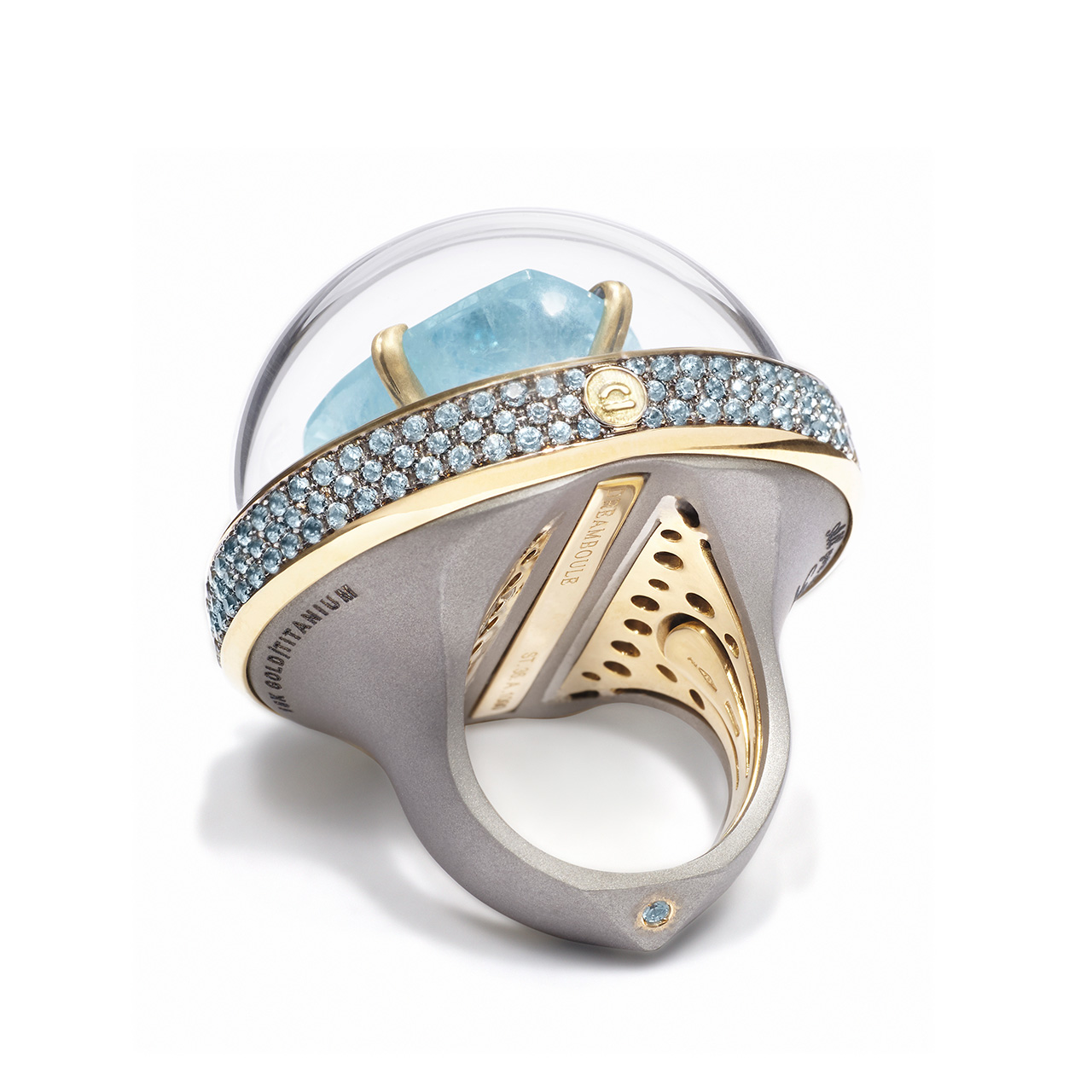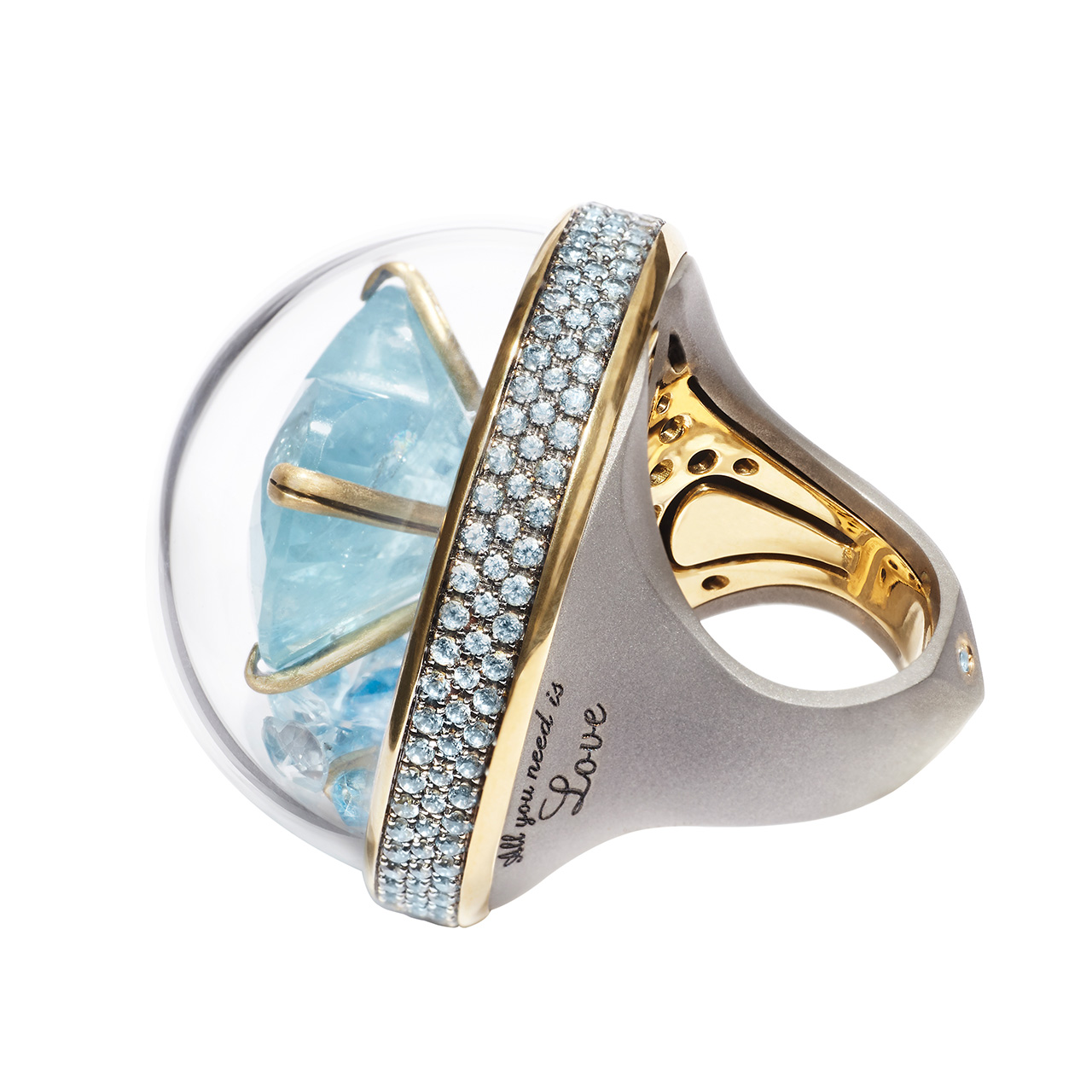 Free & Fun Collection (Gold/Titanium)
Cheerful and colorful dreams of diamonds and gemstones freely playing together, colliding, bouncing and falling around. The stage of these irresistible games of lights, reflections and sounds are flat-cut multicolor moonstones and sapphires, ruby roots and concave full diamonds pavé.
SUPERB LINE 36 MM
The line is characterized by a very distinct, vigorous and abundant design, reflected in a larger dimension. The rings consists of three main components: the ring, a bezel and the sapphire cabochon glass. The ring is made of 18K gold or vintage bronze. The bezel is made of 18K gold and is embellished with two different pavé settings of precious stones:
Gold Full Pavé gr.16.89 setting with 185 precious stone (about 2.91 ct)
Gold Medium Pavé gr.17.72 setting with 112 precious stone (about 1.35 ct)
The Swiss Made cabochon of Dreamboule is anti-reflective and scratchproof. Its sapphire glass is highly resistant and holds an exact image distortion index.
BUBBLE LINE rings

CLASSIC LINE rings 

SUPERB LINE rings

TECHNICAL SPECS
Body Ring:
18k yellow rose gold 8.25 gr, titanium 9.30 gr, aquamarine 0.04 ct
Bezel:
18k yellow gold 12.29 gr, 185 blue topaz 3.00 ct
Base:
Flat cut diameter 33 mm white mother of pearl
Scenery:
18k yellow gold 3.00 gr, aquamarine 24.70 ct, blue topaz 8.20 ct
Crystal:
Sapphire glass scratchproof with anti-reflective treatment, diameter 36 mm
Total Weight:
18k yellow gold 23.54 gr, titanium 9.30 gr, blue topaz 11.20 ct, aquamarine 24.74 ct, white mother of pearl