74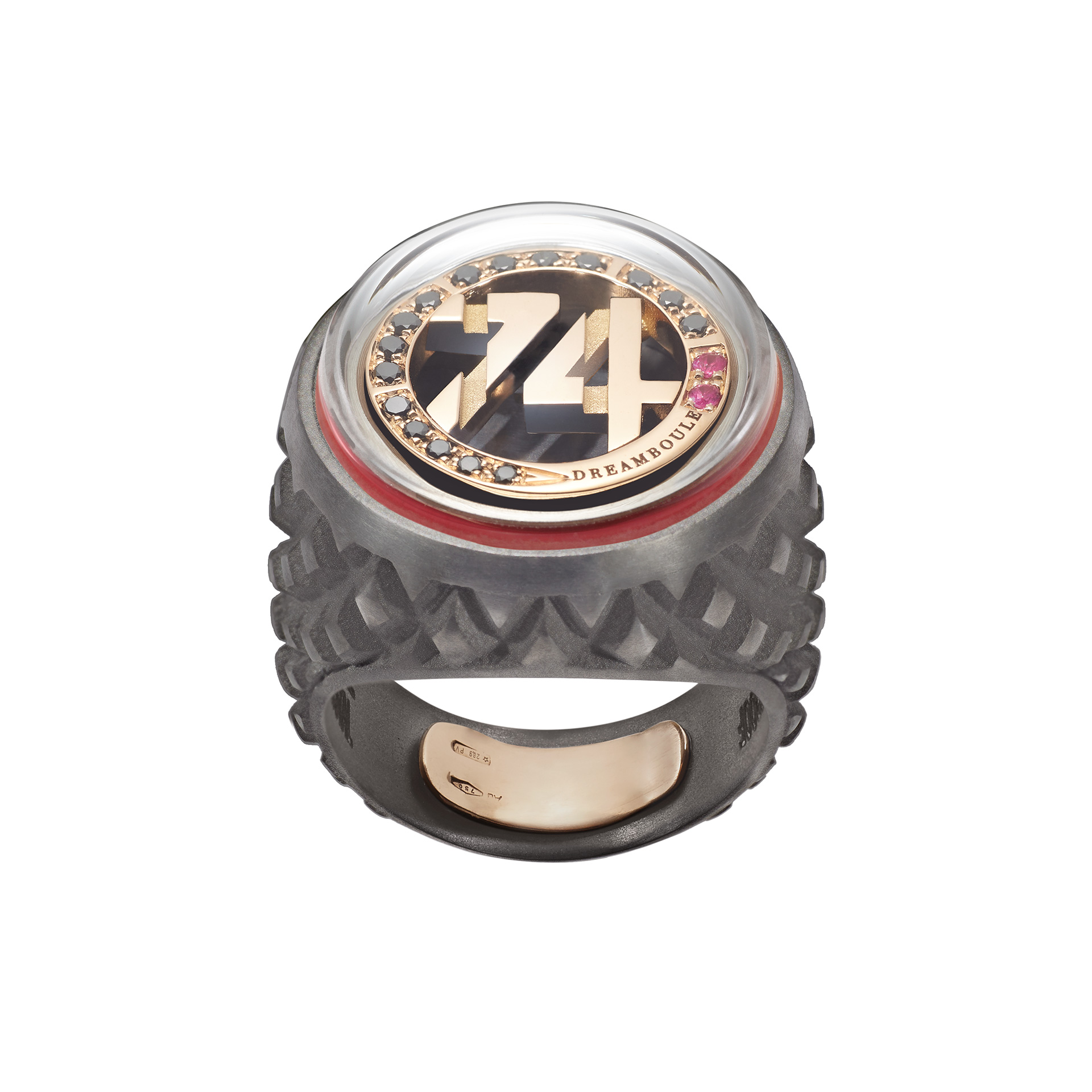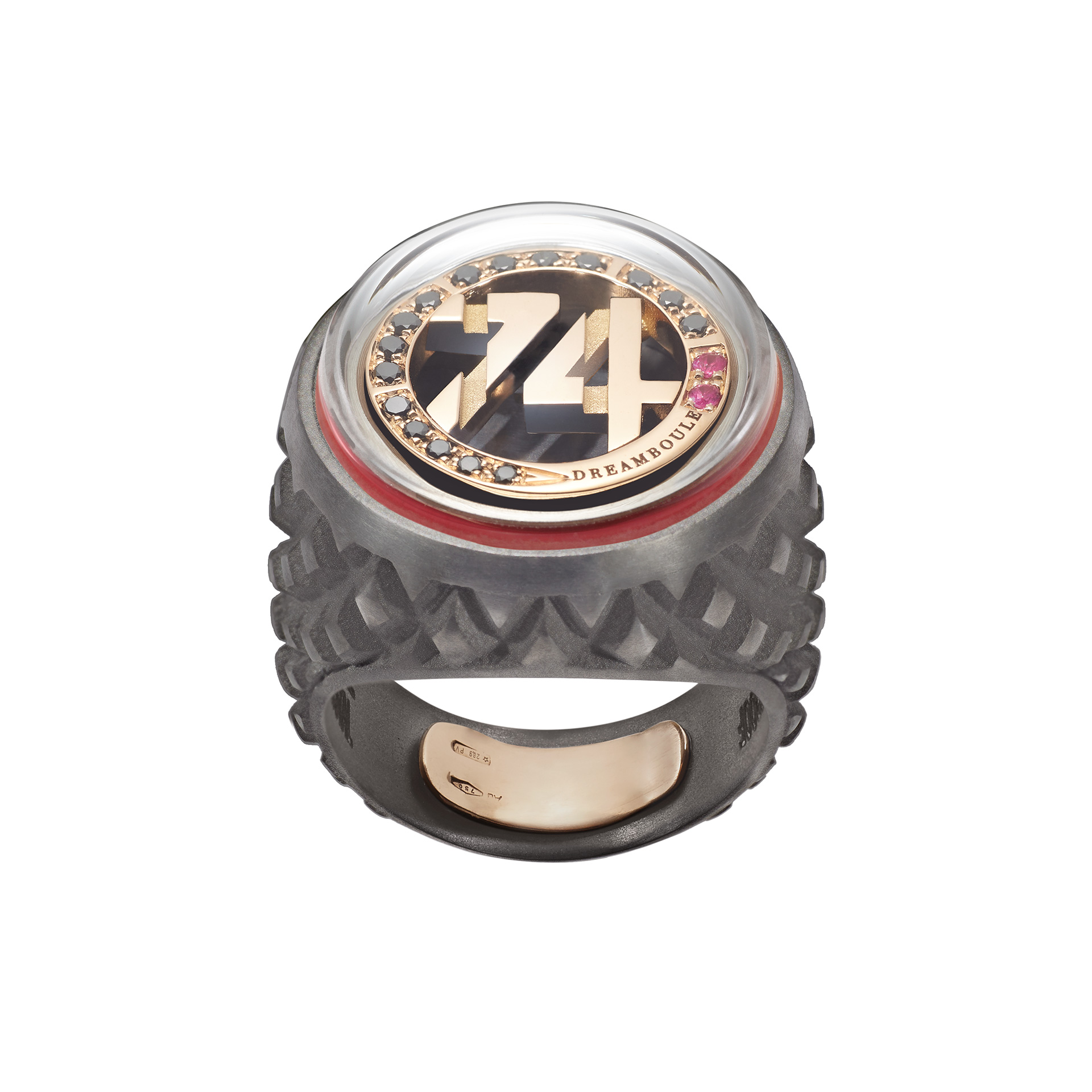 74
SPORT LINE Ø 20 mm
Ref: MAN20.T/RG.18.R.LM74.BLACK
18k rose gold 10.58 gr, titanium 10.69 gr, black diamonds 0.17 ct, rubies 0.03 ct, black volcanic stone
Inspiration
Your lucky number is boldly revealed under a Swiss Made anti-scratch and anti-reflective sapphire crystal, embellished by a tachometer of black diamonds and rubies, floating on a flat-cut black volcanic stone base.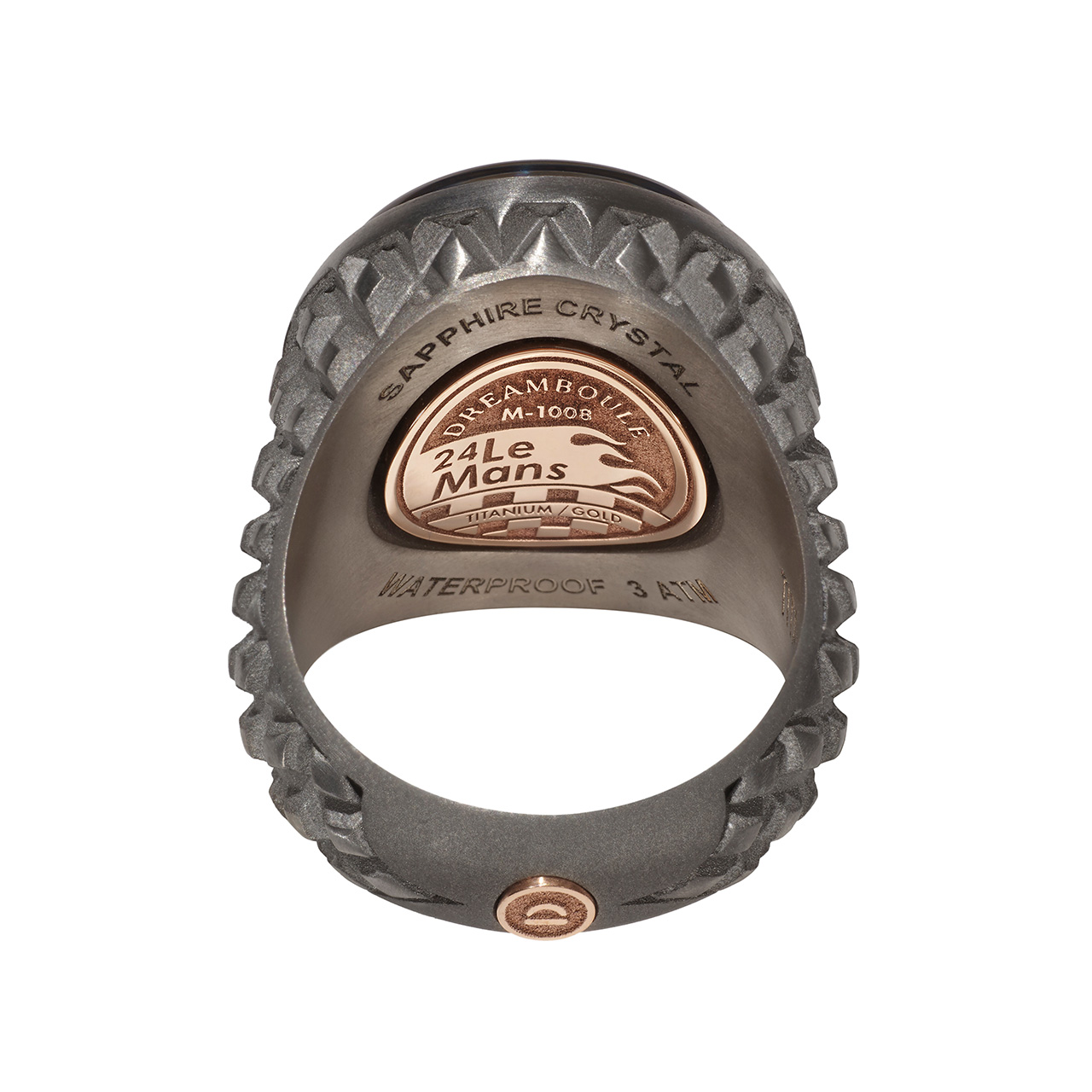 LeMans Collection (Full Gold or Gold/Titanium)
Inspired by the legendary automobile race 24 Hours Le Mans, this collection reveals the sporty dream of your lucky number, floating on black volcanic stone or white mother of pearl and embellished by a tachometer of sixteen black diamonds and two white diamonds, rubies, blue sapphires or emeralds. Fully customizable. 
SPORT LINE 20 MM
Crafted in 18K gold and titanium or full 18K gold, this line has a bold, sporty and masculine design for the dreamer with ambition. The gold engraved back reveals the inspiration behind your ring and the Serial Number. The Swiss Made sapphire crystal class is anti-scratch and anti-reflective, highly resistant and with a correct index of image distortion. Waterproof 3 atm. 
TECHNICAL SPECS
Body Ring:
18k rose gold 6.13 gr, titanium 10.69 gr
Base:
Flat cut black volcanic stone 15.80 mm
Dial:
18k rose gold 4.45 gr, black diamonds 0.17 ct, rubies 0.03 ct
Crystal:
Sapphire glass scratchproof with anti-reflective treatment, diameter 20 mm
100% Waterproof – 3 ATM
Total Weight:
18k rose gold 10.58 gr, titanium 10.69 gr, black diamonds 0.17 ct, rubies 0.03 ct, black volcanic stone